Flashes from our past – 008 Mind Blowing Soviet Union
The Soviet Union is an inexhaustible source of interesting, disturbing, shocking or simply rare photos. Here's a pack of 'em:
1920. H.G. Wells meets V. I. Lenin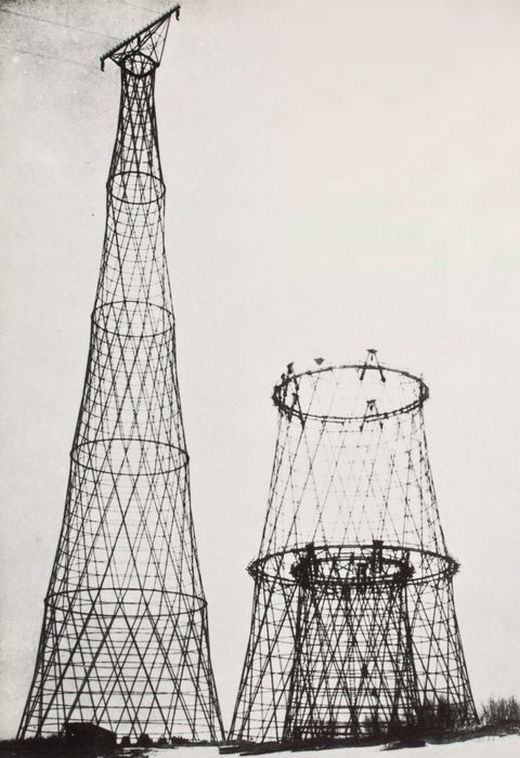 1922. Mounting of high-voltage power lines towers without crane. The upper parts were always rolled up (see right)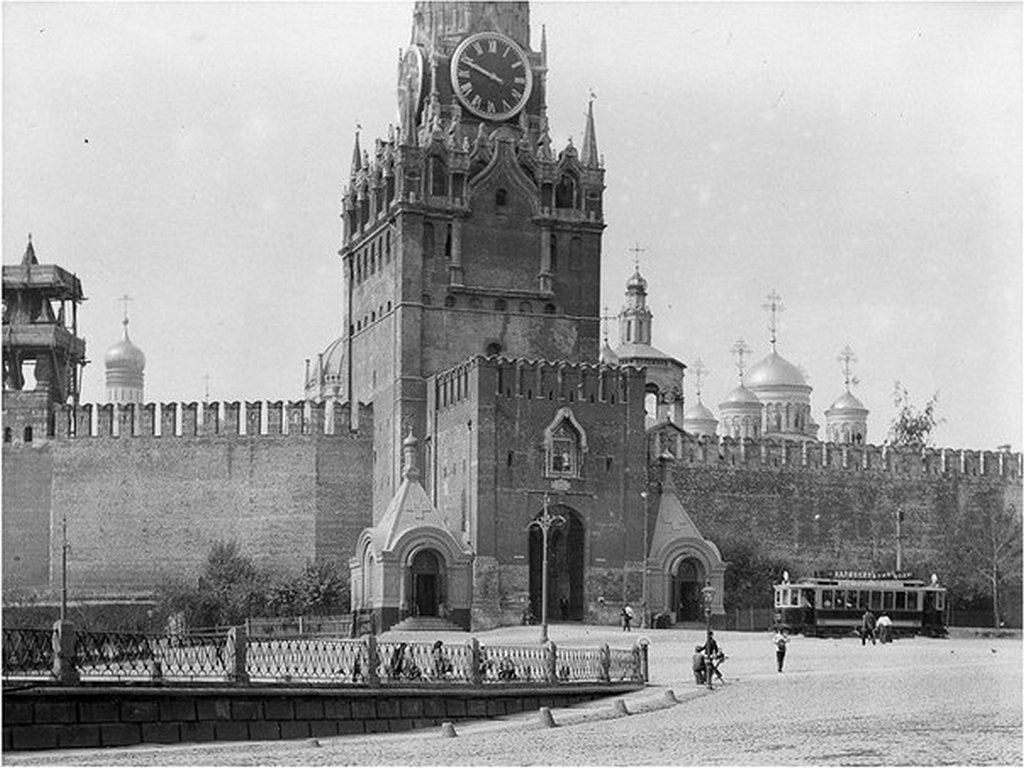 1927. From 1909 to 1930 there was a tram in Red Square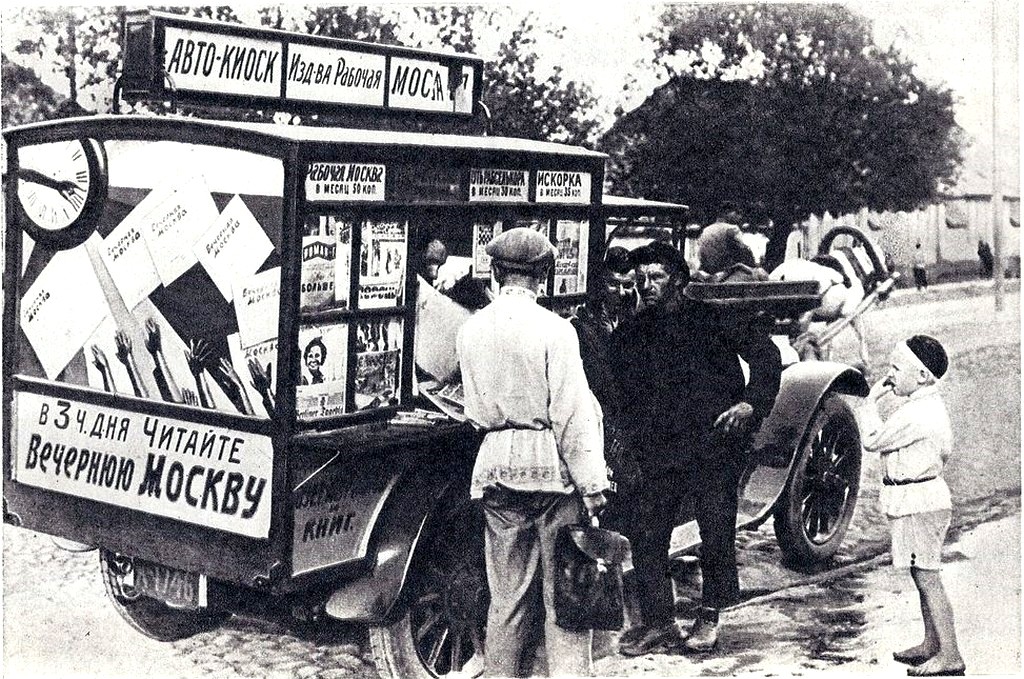 1927. Newspaper car in Moscow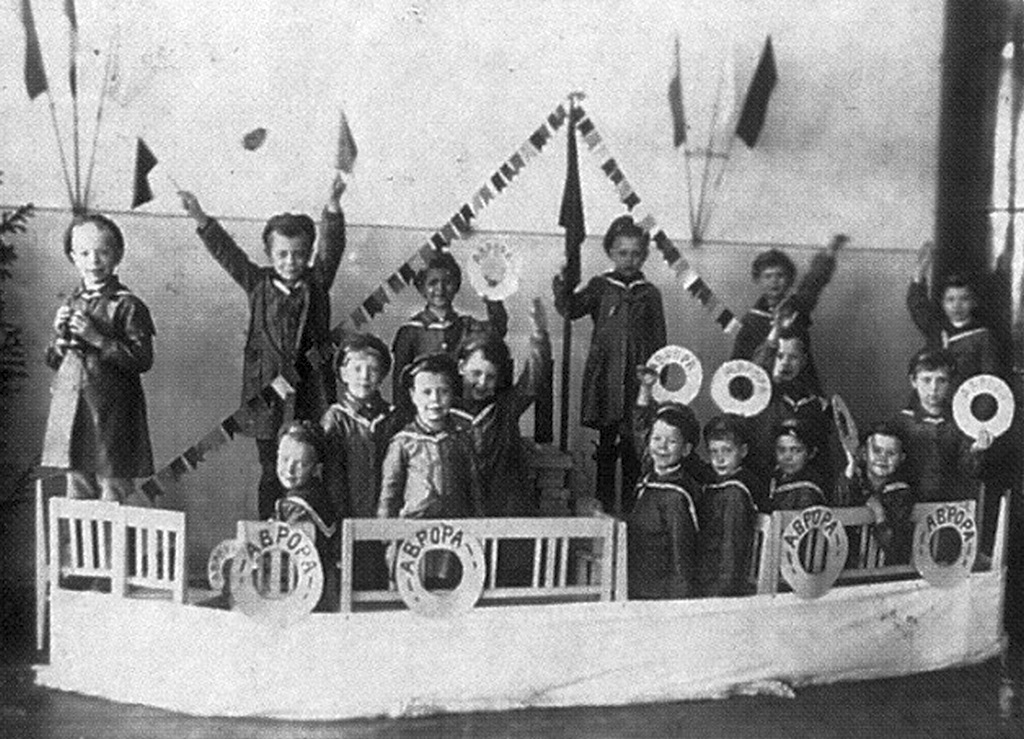 1936. Communist revolutionary-theme matinee in kindergarten
1938. Soviet stree-sweeper cars  built on GAZ-MM trucks. Pretty futuristic from rear. Let's take a look on the front side: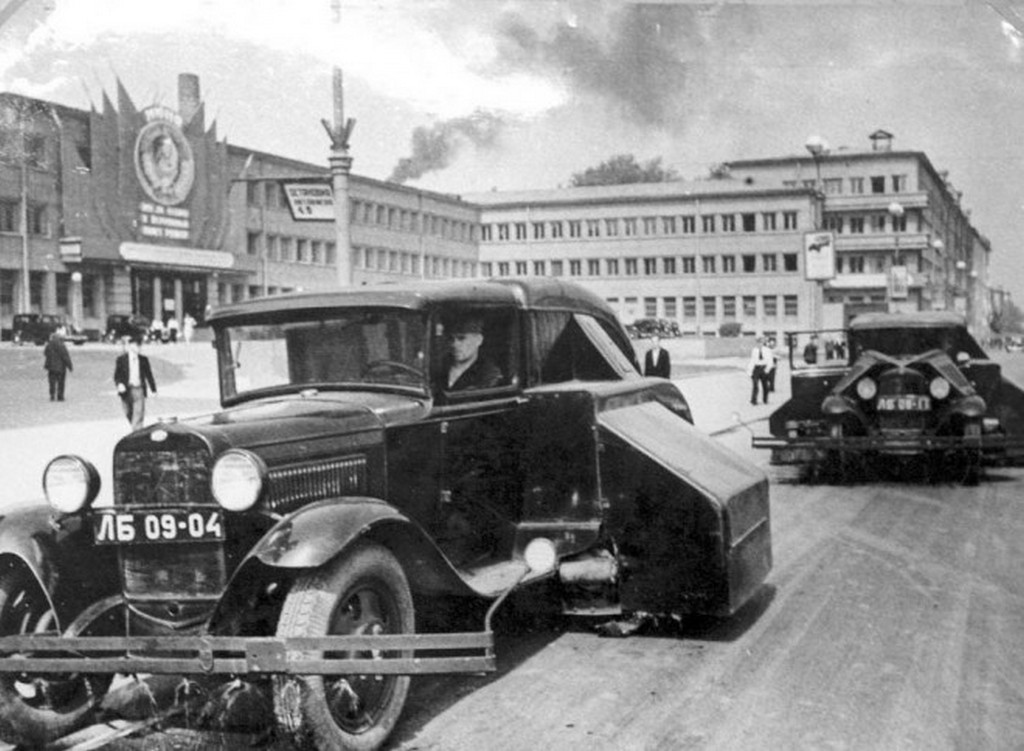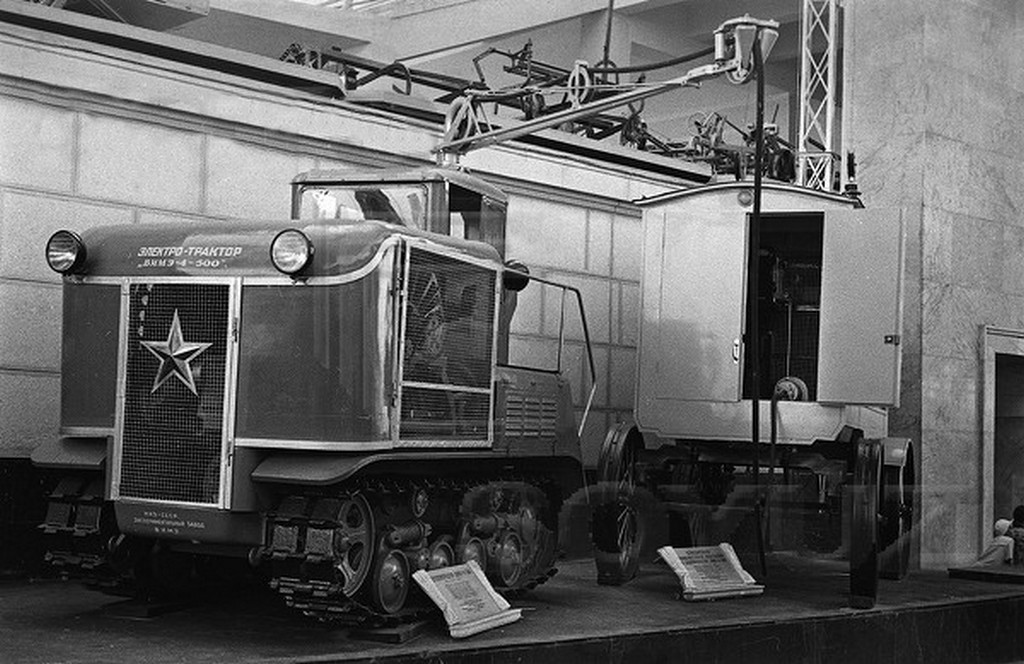 1939. Electric tractor VIME-4-500 at the Soviet agricultural exhibition. There's a pantograph over it and the cable with power generator-car. The generator is a gas oil powered. It's a nonsense…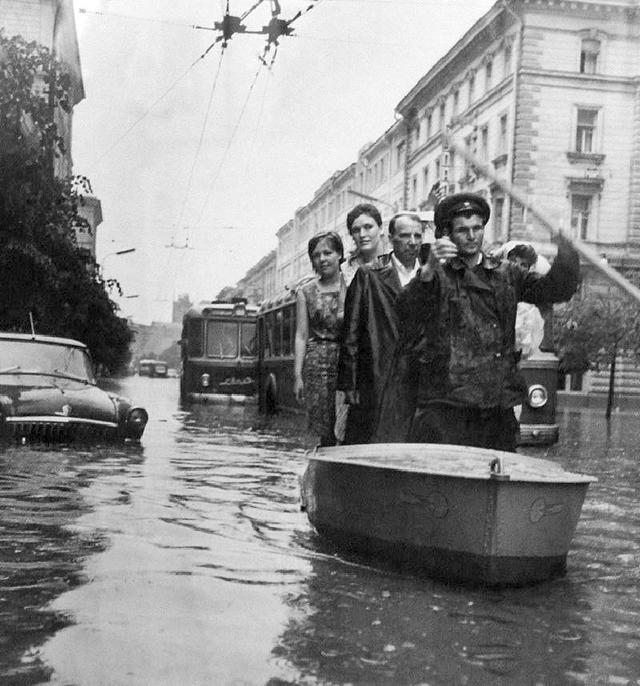 1959. Moscow flood on Neglinnaya Street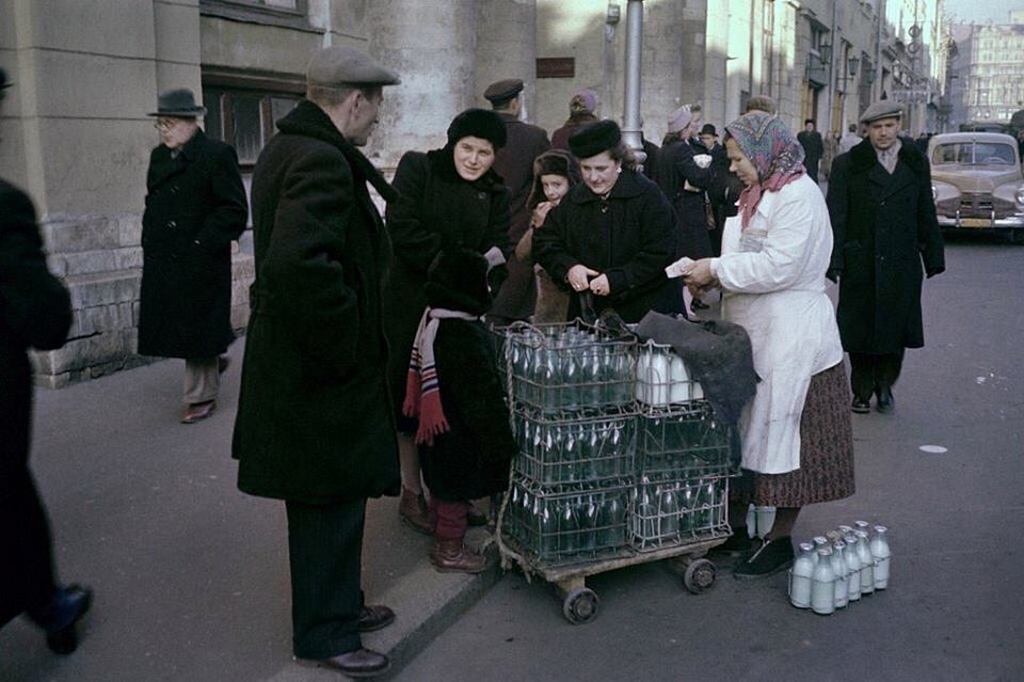 1959. Milk sale on the street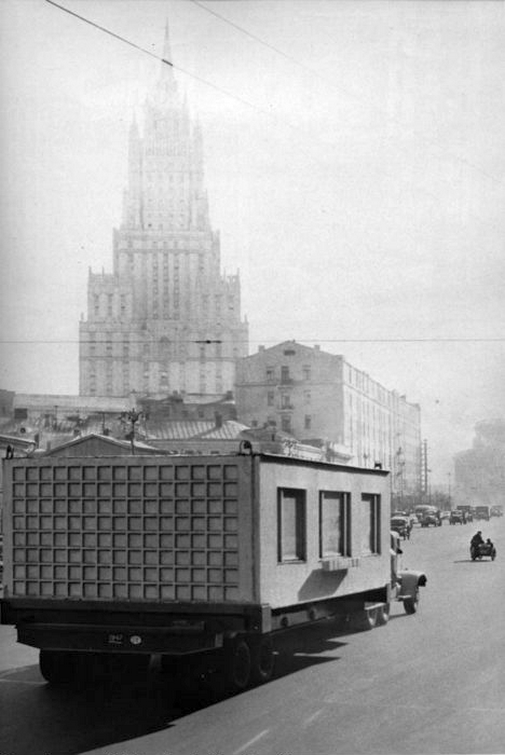 1960. Transporting of the part of prefabricated apartment. This low ceiling height (230 cm / 7,54 feet) housing estates are nicknamed the name of soviet leader Khrushchev by people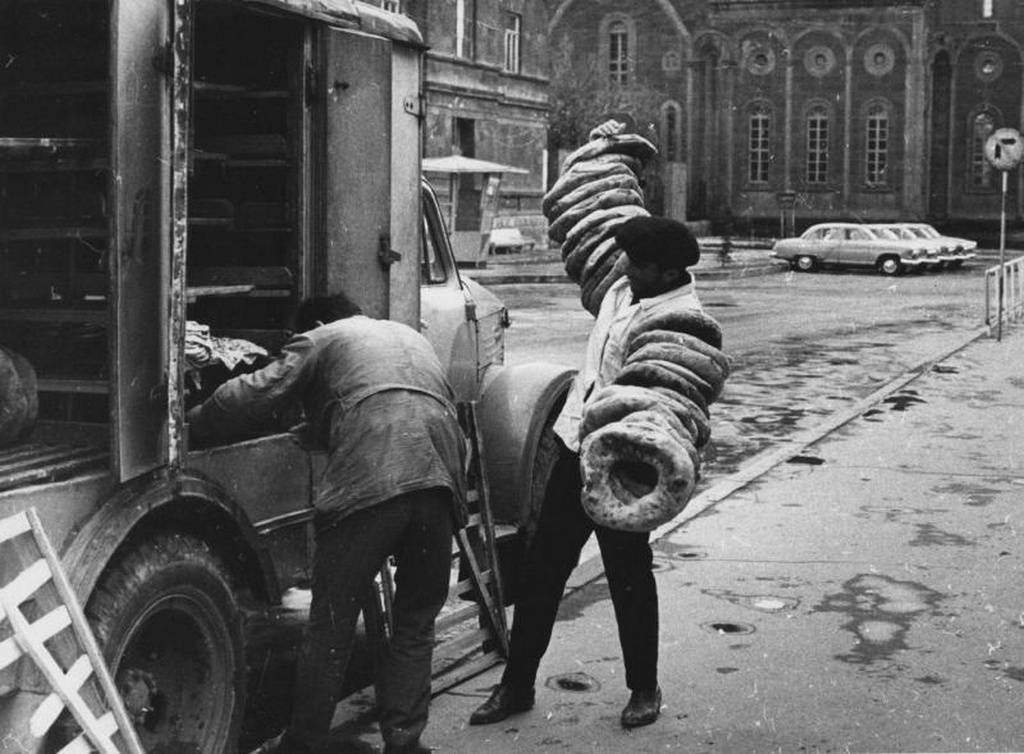 1960. Armenian bread delivery, Yerevan, Armenian SSR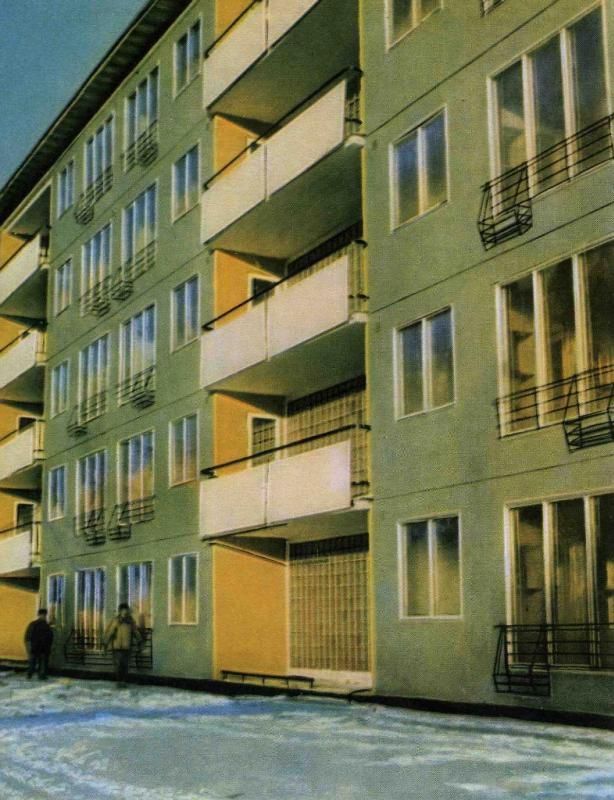 1961. Five-story house in Leningrad built from plastic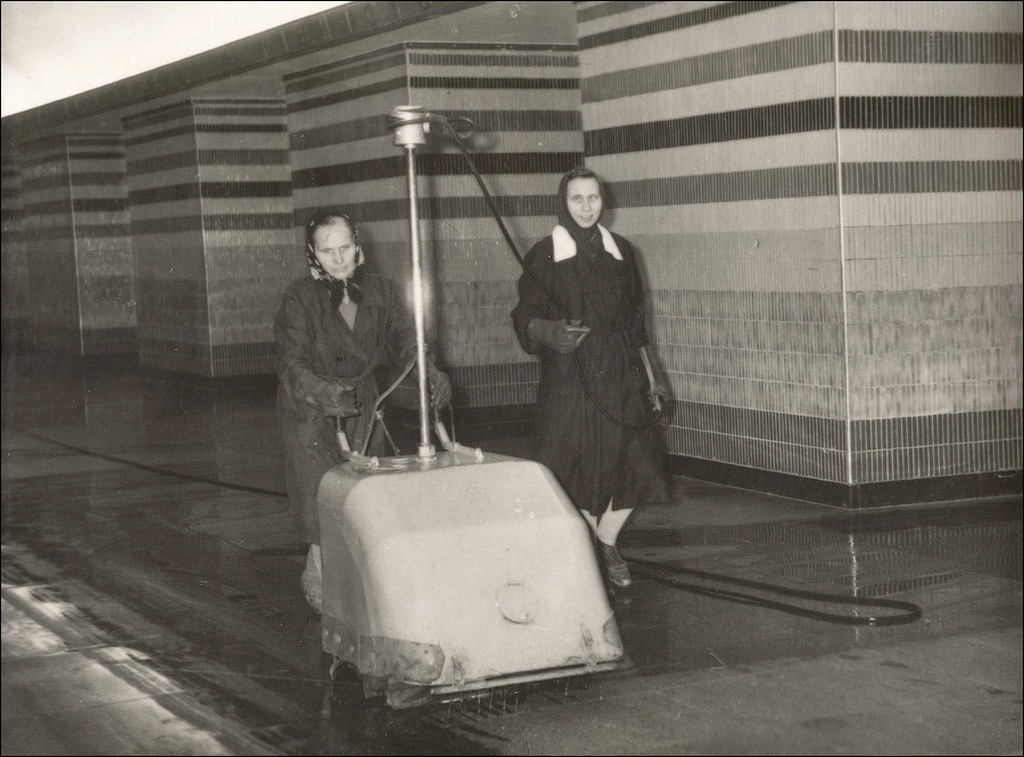 1963. Floor cleaning at the Sulyavska metro station in Kiev with long power cable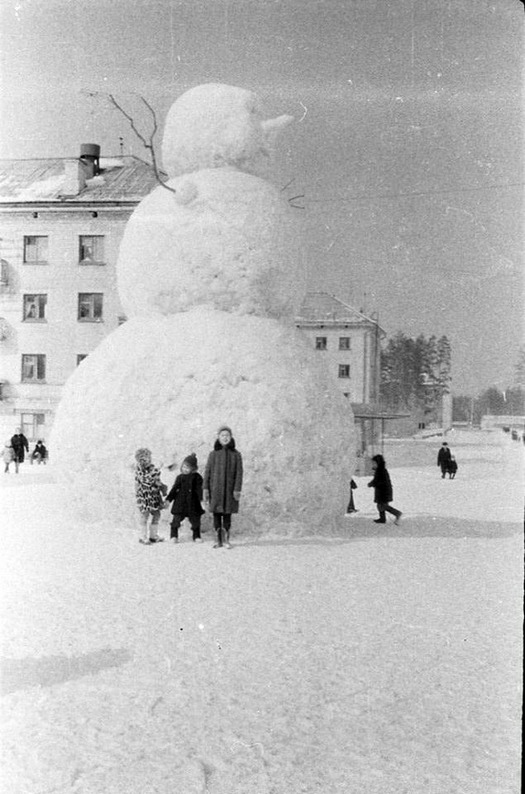 1966. Huge snowman in Penza-19, that is in Zarechniy in a closed atomic city. This image could only be removed from the settlement after censorship, and even photography could only be authorized.
Almost incredible, but the city is still closed! Closed City (officially: closed administrative districts) call settlements in which state-owned companies with special security measures operate, so foreigners have special rules for their visit. Zarechnij is one of the ten cities that host the company belonging to Rosatom.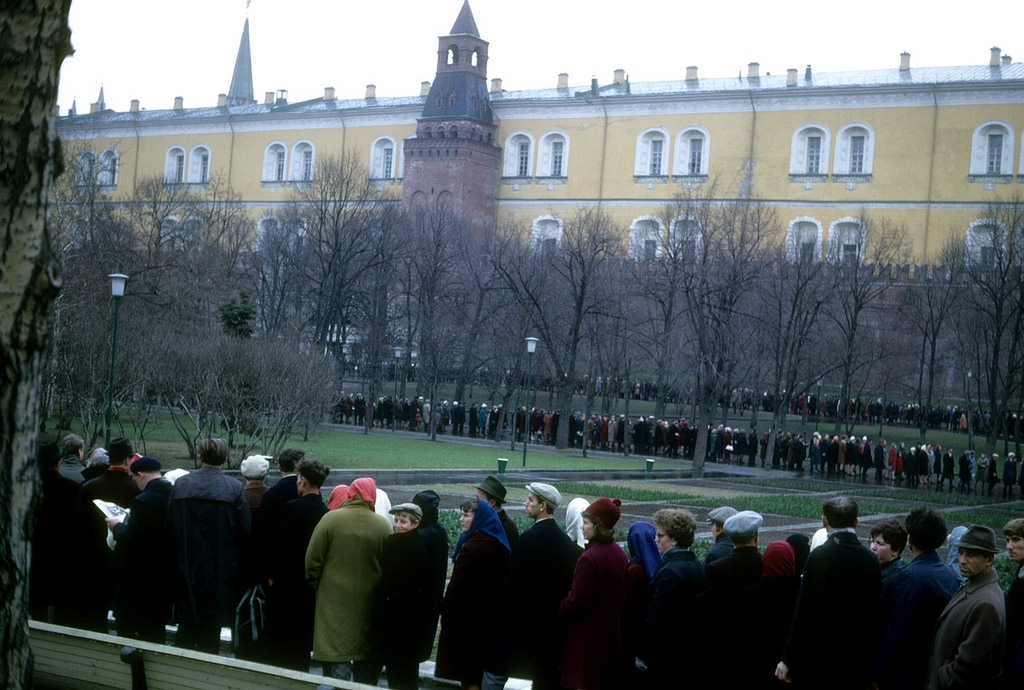 1968. Mile-long snaking line at the Lenin Mausoleum, Moscow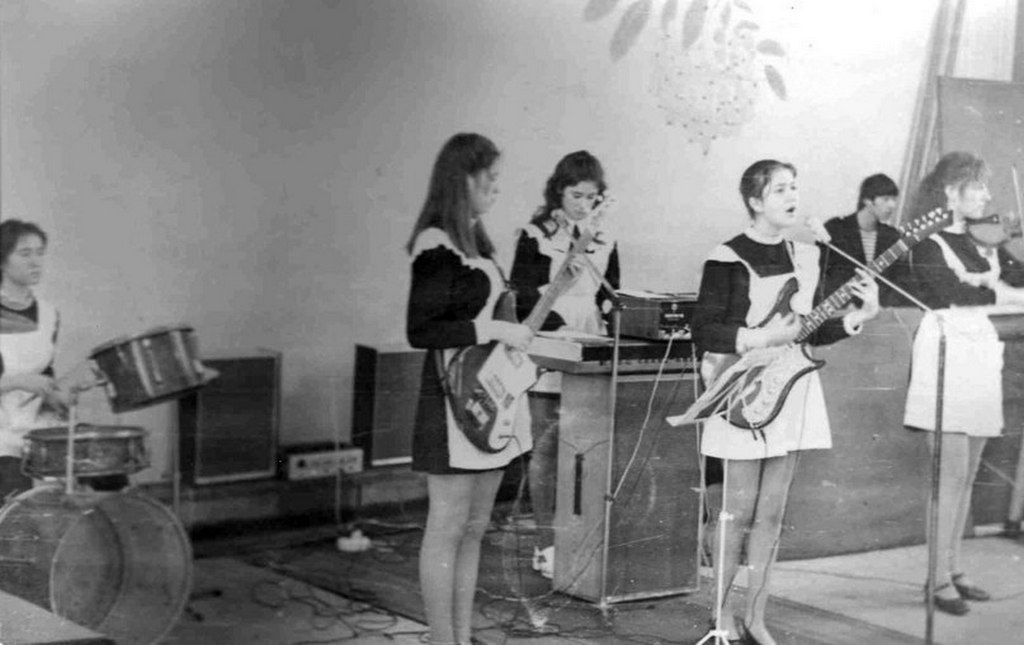 1980s. Rockband in a soviet high school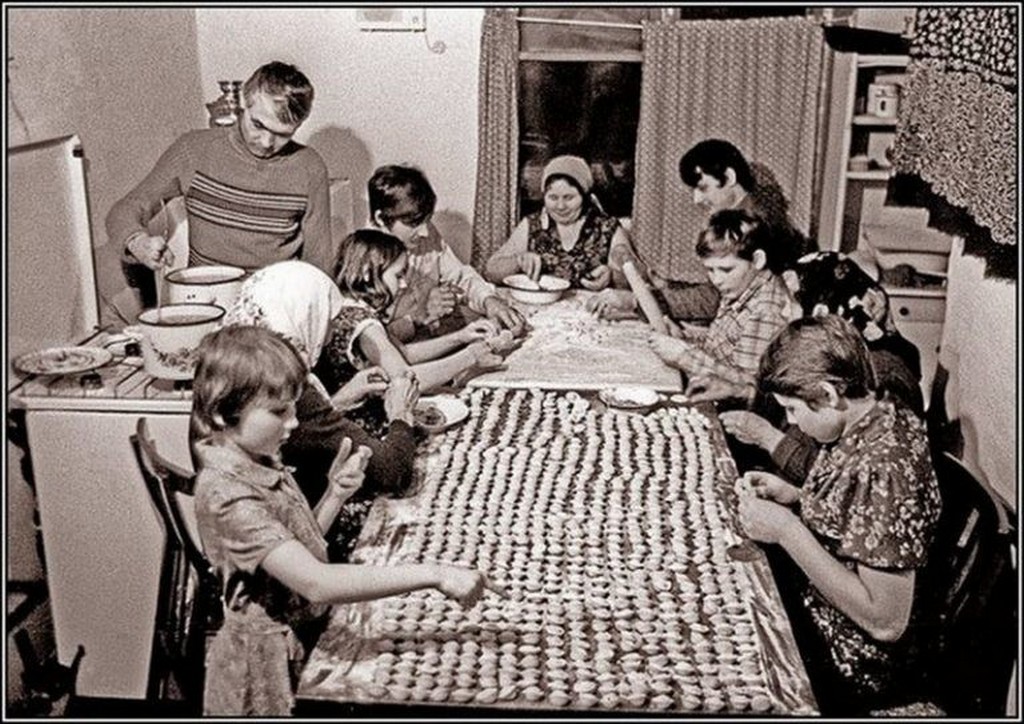 1980. Pierogi (meat-filled pasta, originally called: pelmeni) made by whole family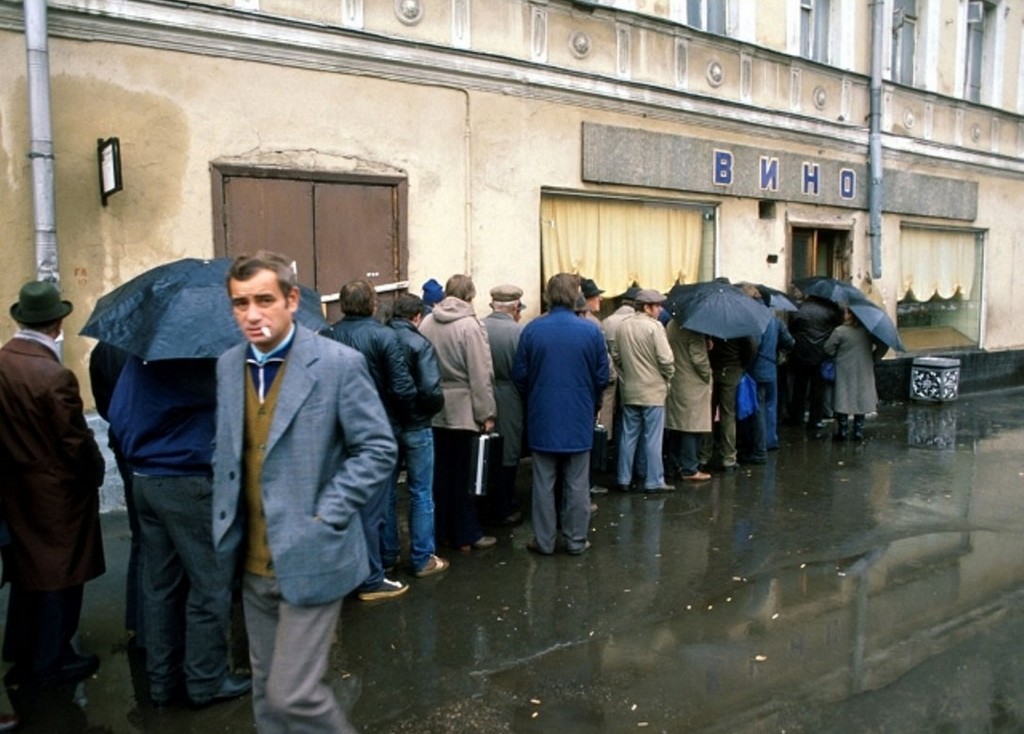 1982. Waiting in line for wine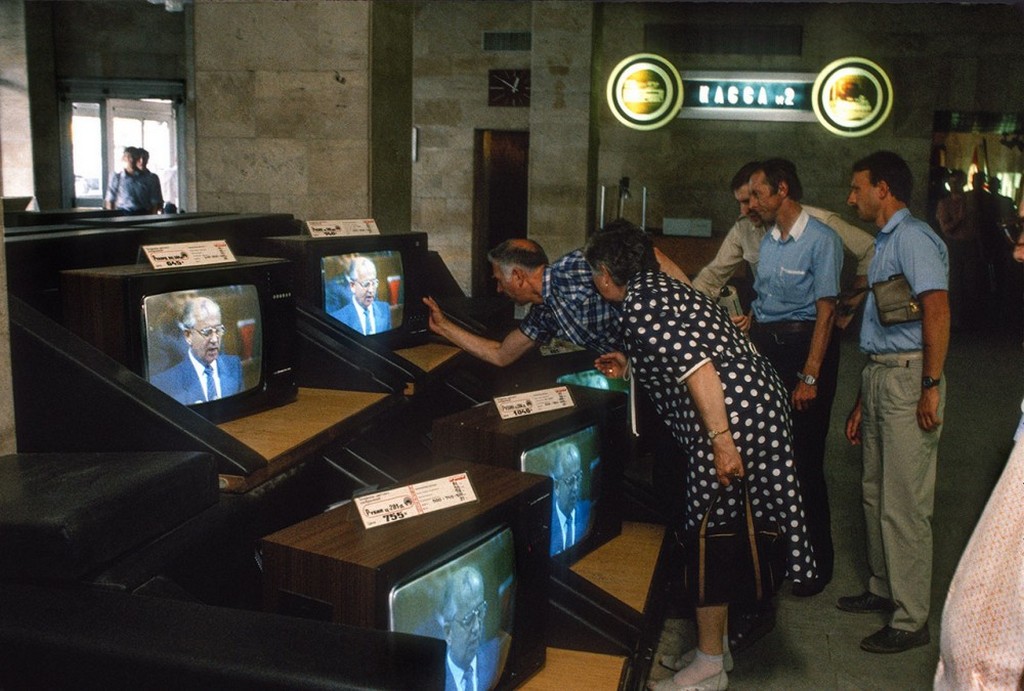 1988. Color TVs and their customers in a Moscow store. Gorbachev on screens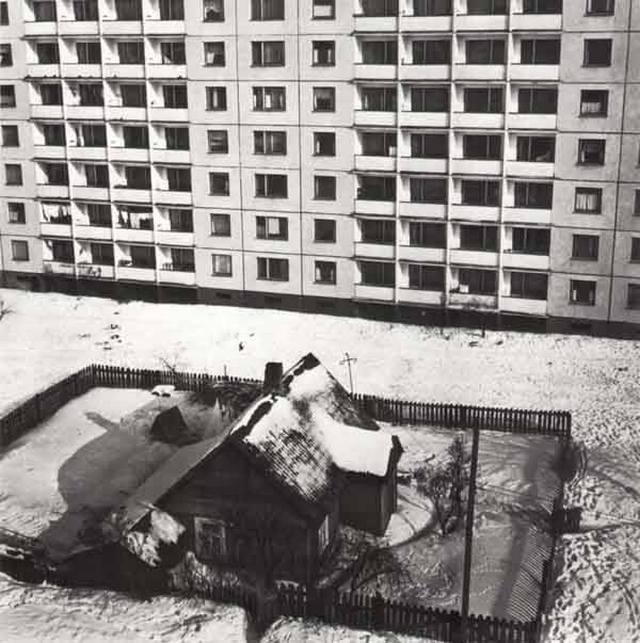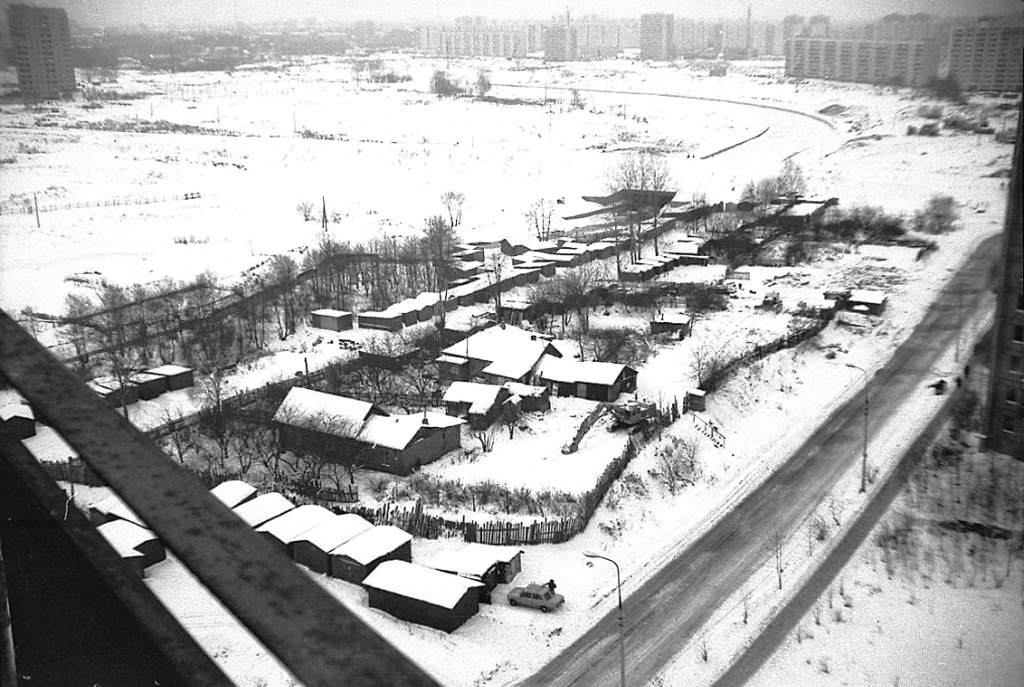 1970-1988. Village in the city. Urbanization caught up and overthrown the villages in the city. This view has long been characteristic of many housing estates in the Soviet Union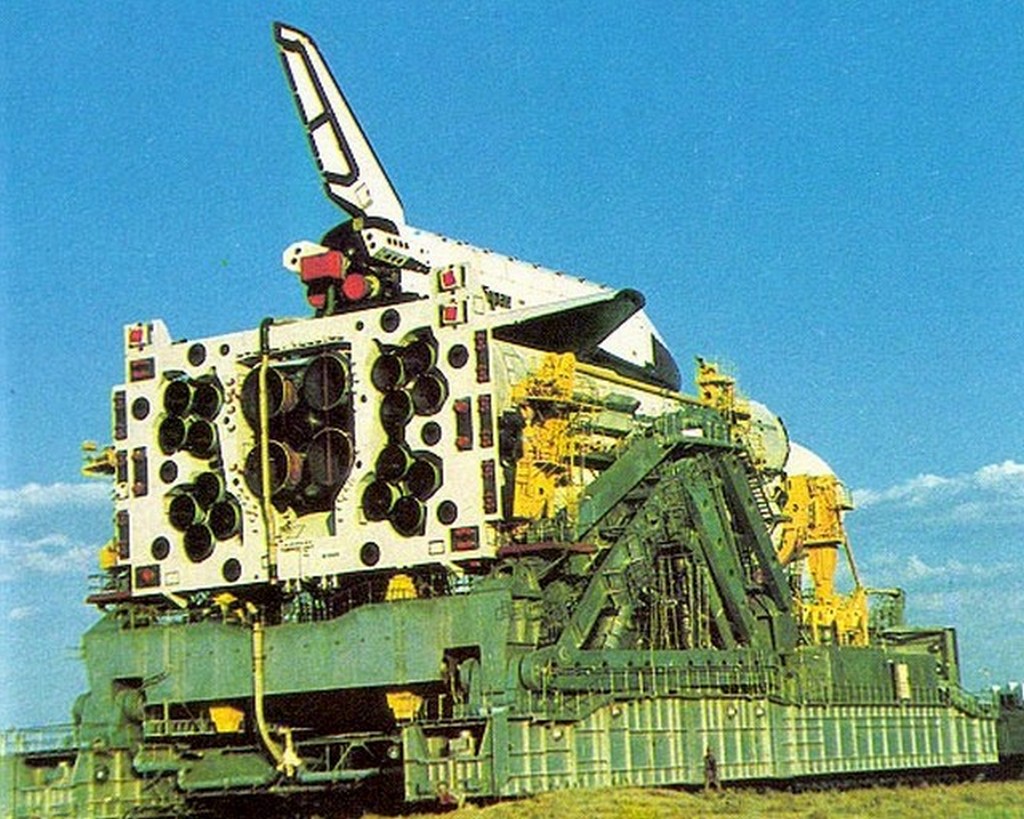 1988. The Buran space shuttle is shipped to its starting point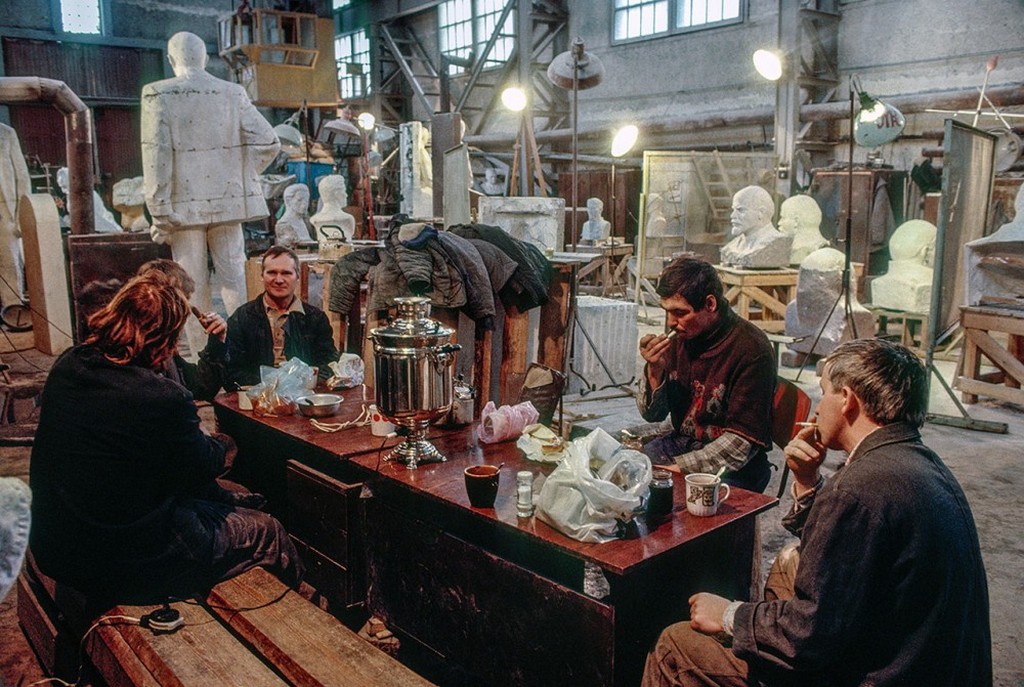 1989. A tea break in a Lenin-sculpture workshop,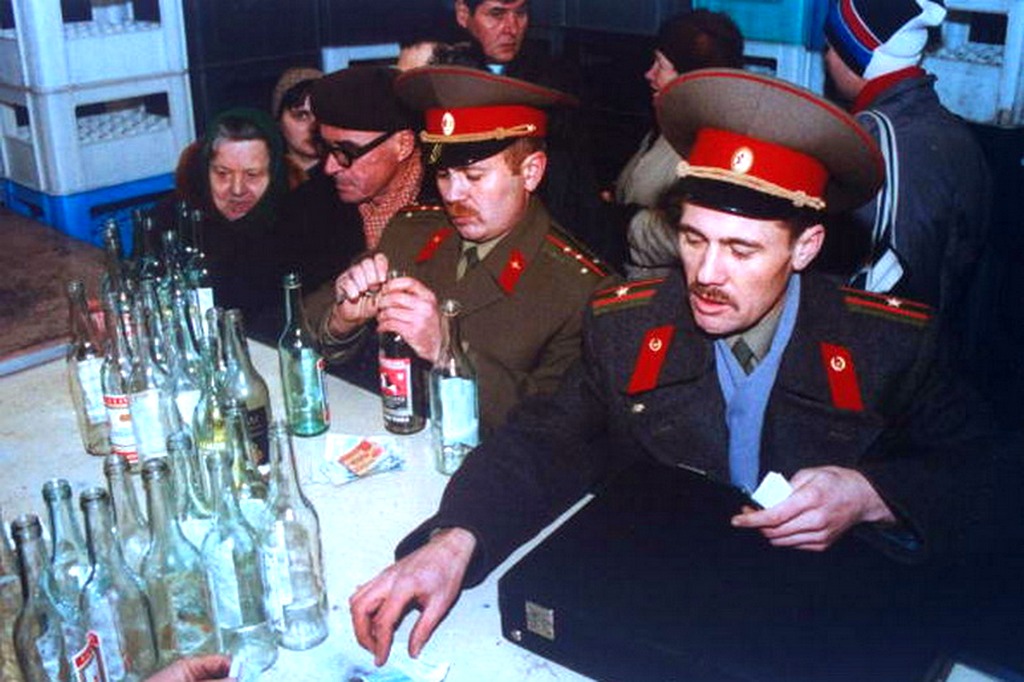 1991. One Major and one Captain at the vodka counter. During this period, only against the empty bottles were issued for the purchased drink