Flashes from our past – 005
Shocking, surprising, interesting, rare.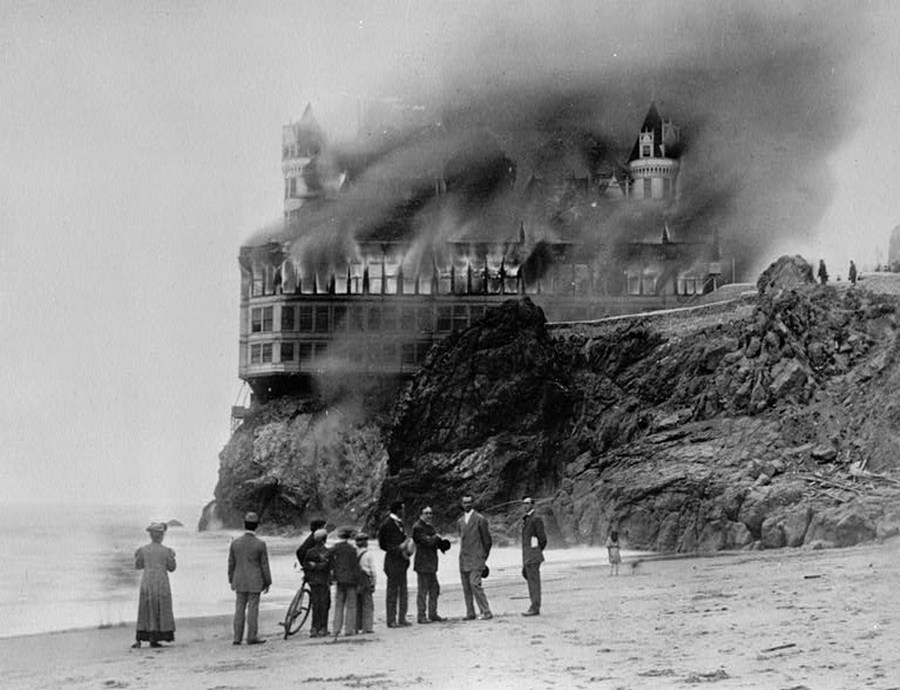 1907.  The fire that destroyed the famous victorian Cliff House hotel in San Francisco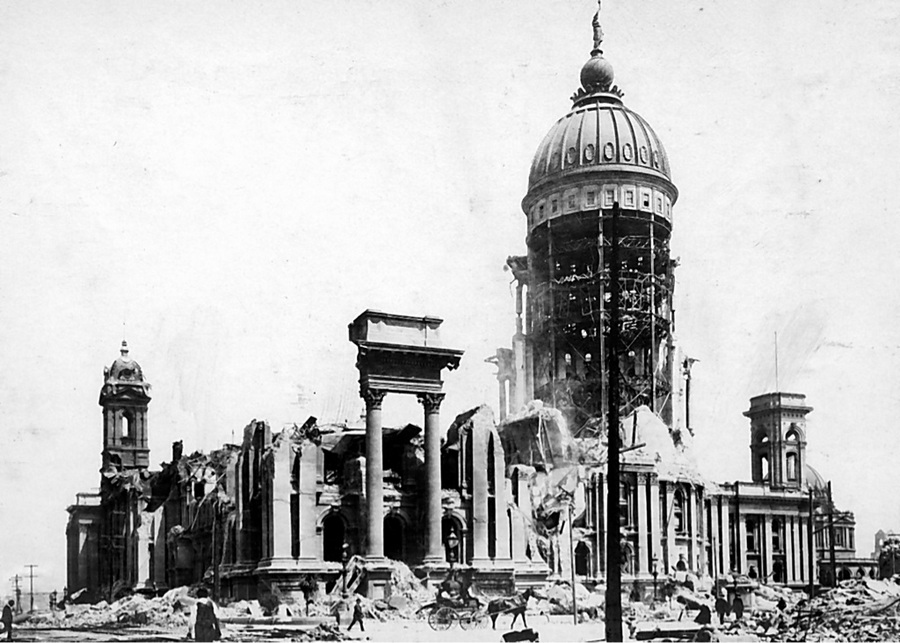 1906. The San Francisco City Hall after great earthquake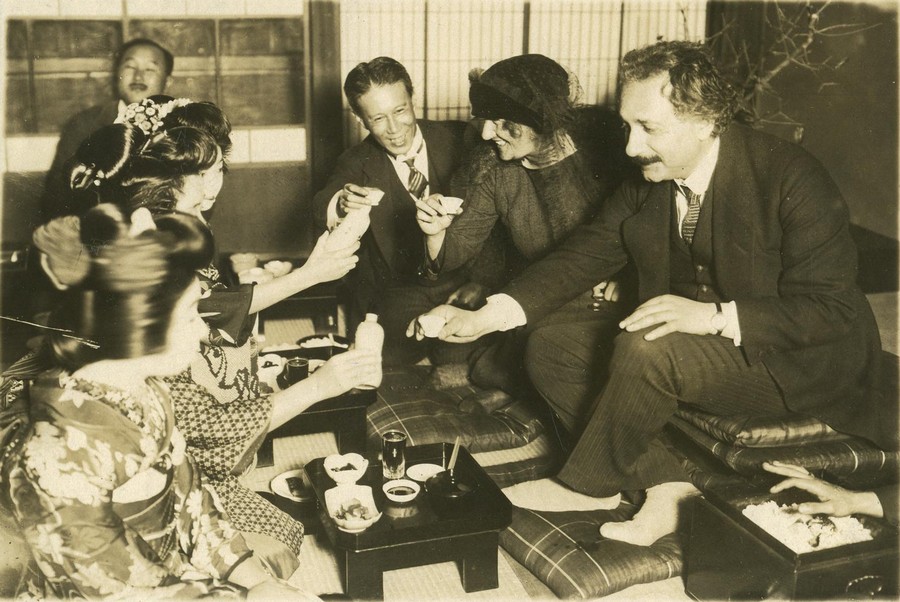 1922. Albert and his wife Elsa Einstein in Japan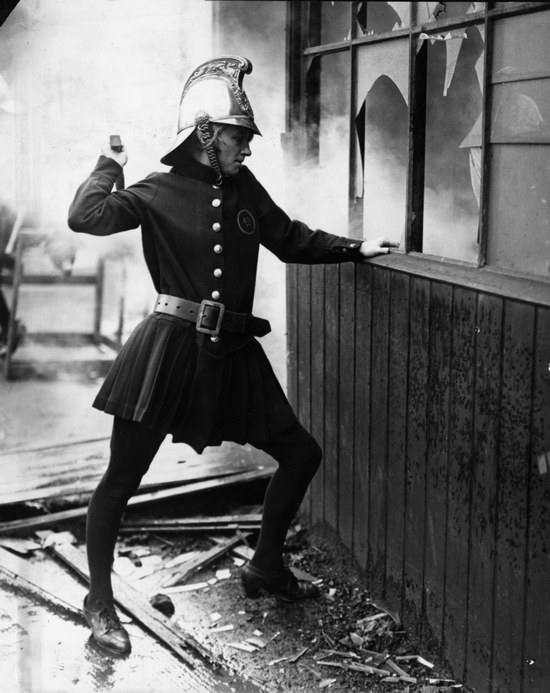 1926. A member of the ladies fire brigade in London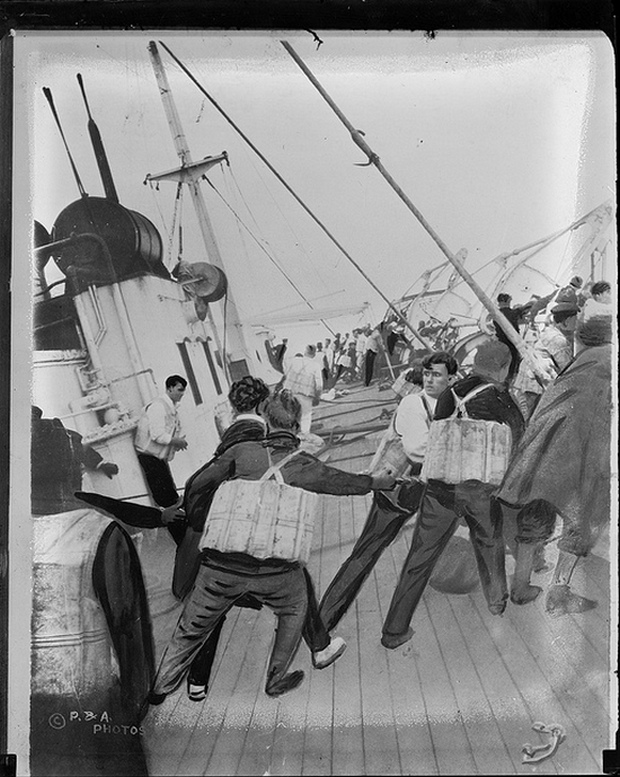 1928. Exclusive photo of the sinking of the SS Vestris: Passengers on deck put on life Jackets as ship lists to port. On 12 November 1928 she began listing about 200 miles off Hampton Roads, Virginia, was abandoned, and sank, killing more than 100 people. Strong men are won the fight for life vessels. None of the 13 children and only eight of the 33 women aboard the ship survived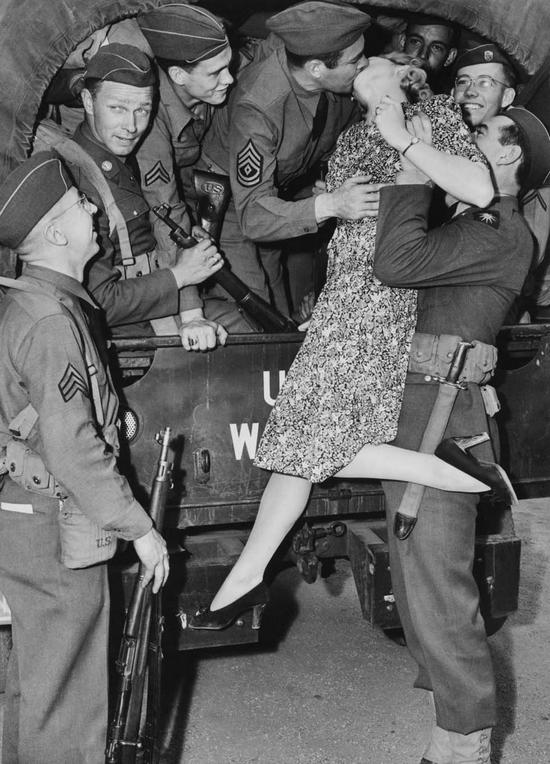 1941. Martha O'Driscoll actress kissing an officer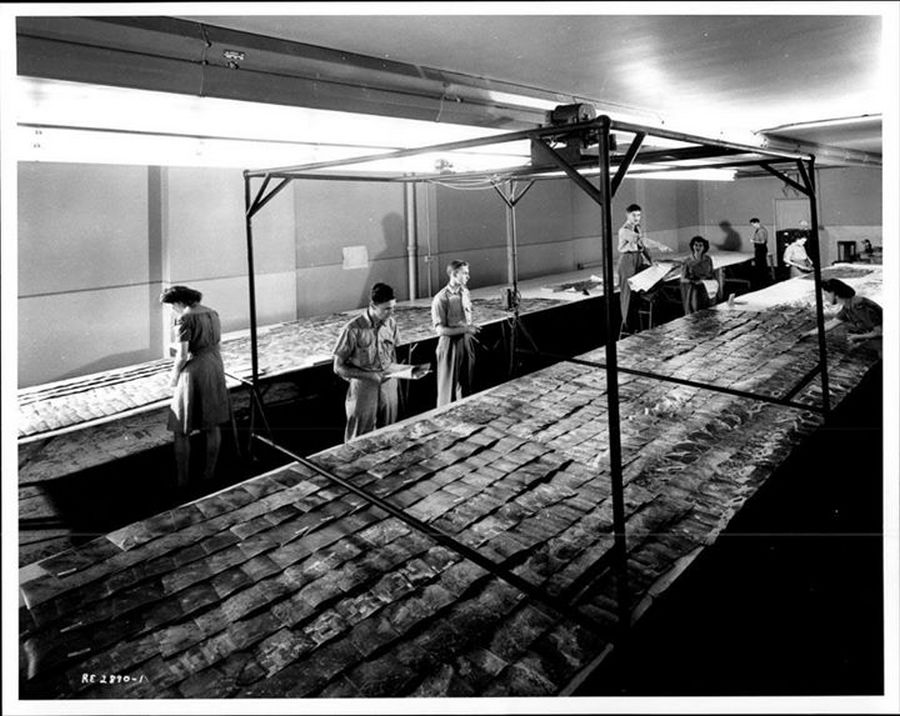 1945. Cartographers arrange hundreds of aerial photos for a new map at Print Layout Section, Rockcliffe Airbase, Canada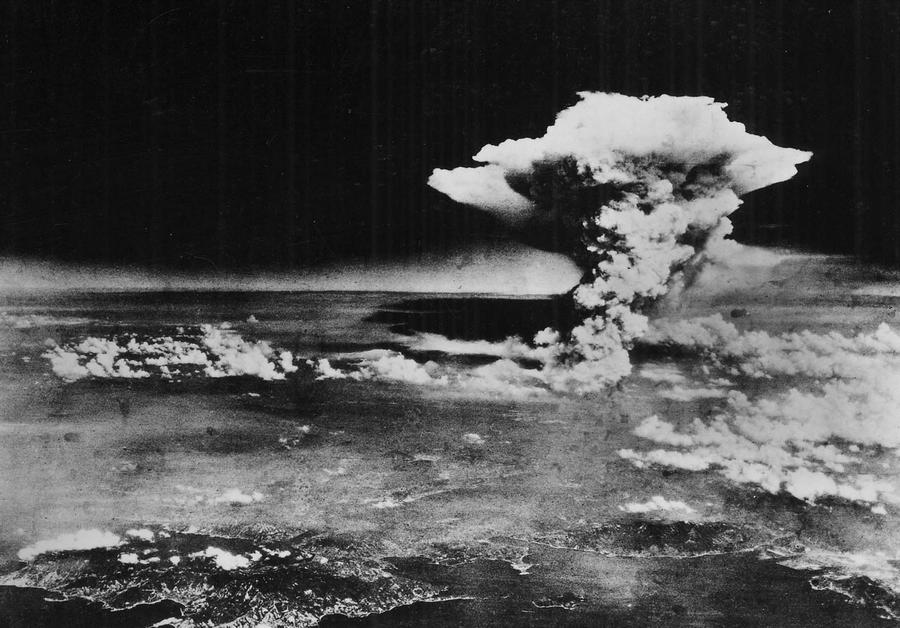 1945. Aerial view of the bombing of Hiroshima on August 6, 1945.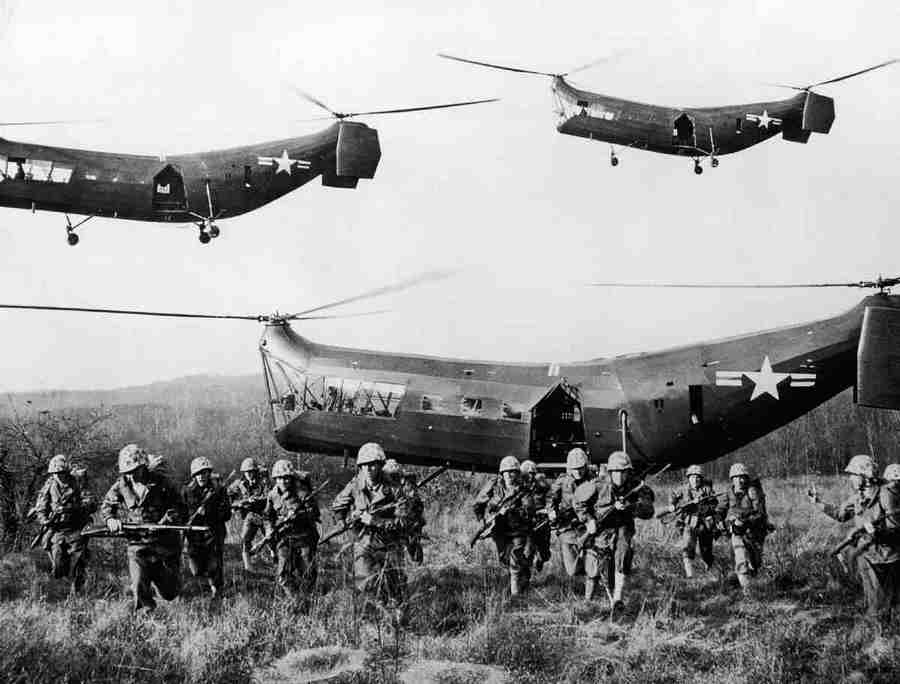 1953. Korean war. Piasecki H-21 cargo helicopter, commonly called "the flying banana"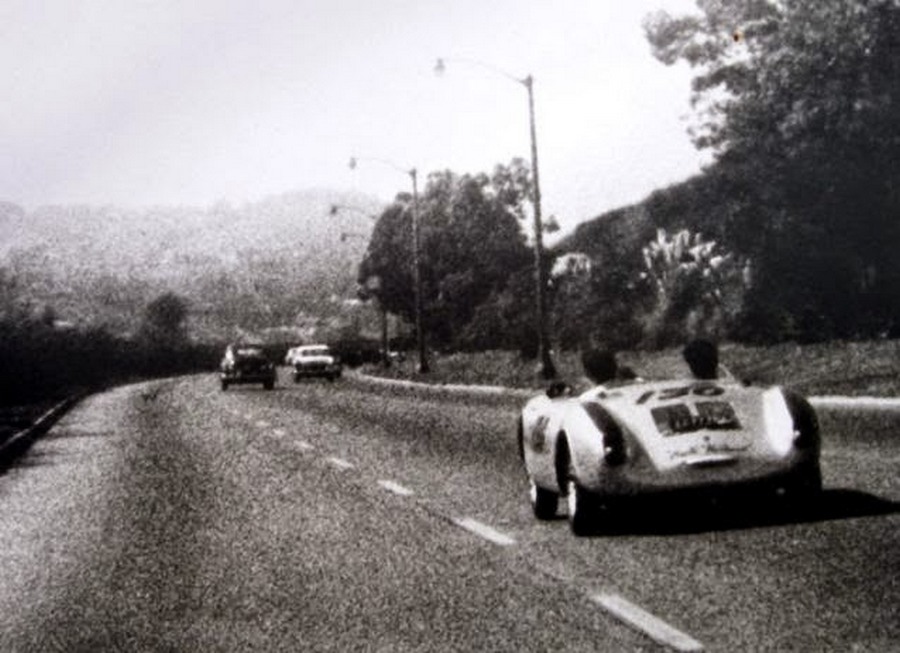 1955. The last photo of James Dean alive with his silver Porsche 550 Spyder he named Little Bastard, just an hour before his fatal crash. Sept. 30, 1955.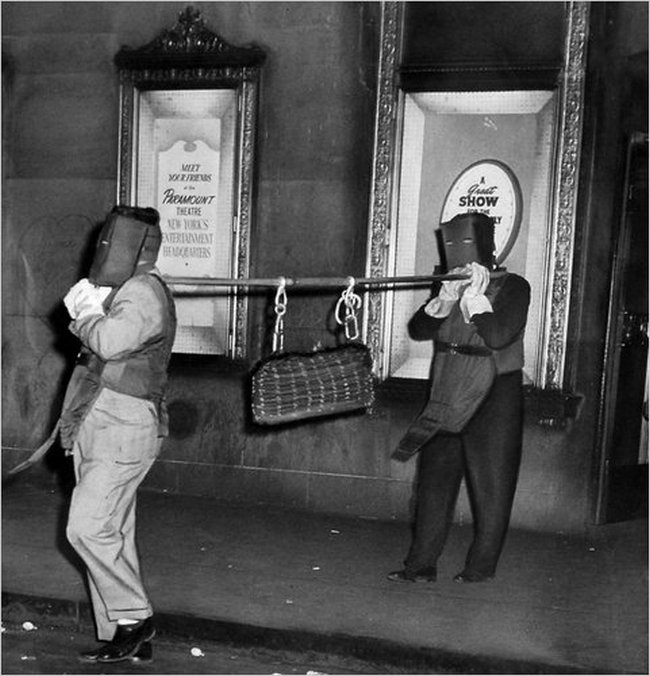 1956. Bomb squad detectives removed a pipe bomb from Paramount theater in 1956, before the Mad Bomber was caught. For 16 years in the 1940s and '50s, a folkloric home-grown terrorist George P. Metesky dubbed the Mad Bomber terrorized New York with his 35 bombs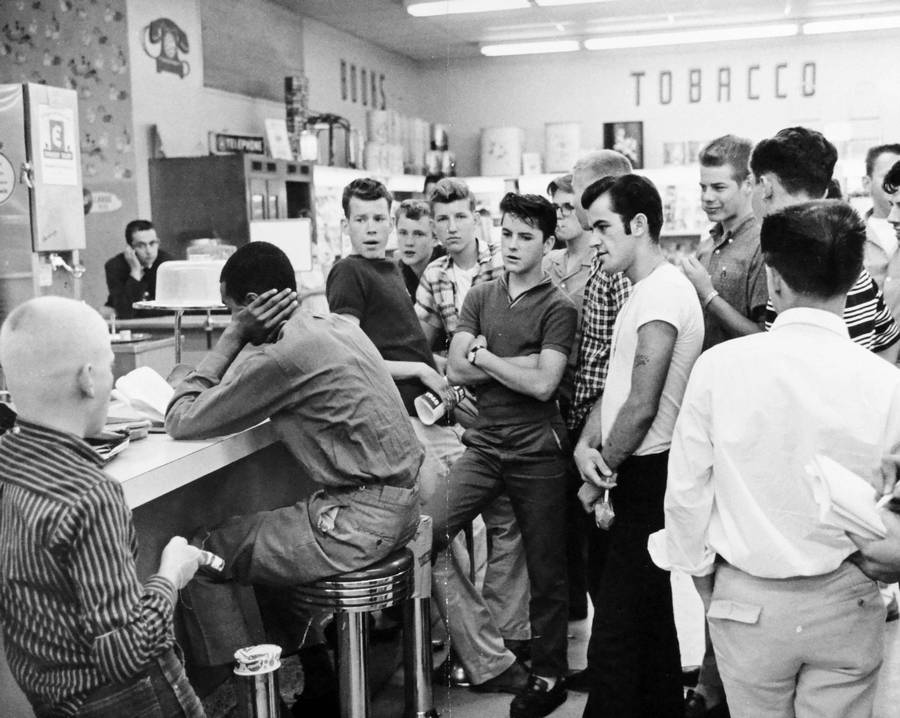 1960. Arlington, VI. Sit-Ins. A Non-Violent way of protesting segregated restaurants during the civil rightsmovement. Young black man insulting by whites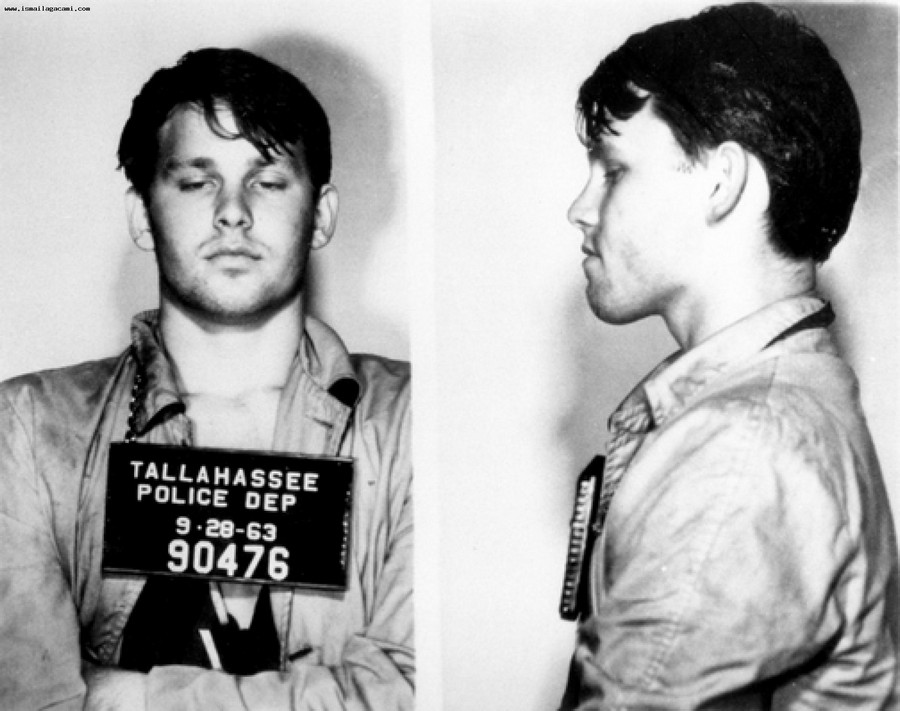 1963. Jim Morrison's mugshot, Tallahassee, FL. Charge: petty larceny for stealing a cop's helmet and umbrella, disturbing the peace, resisting arrest and public drunkenness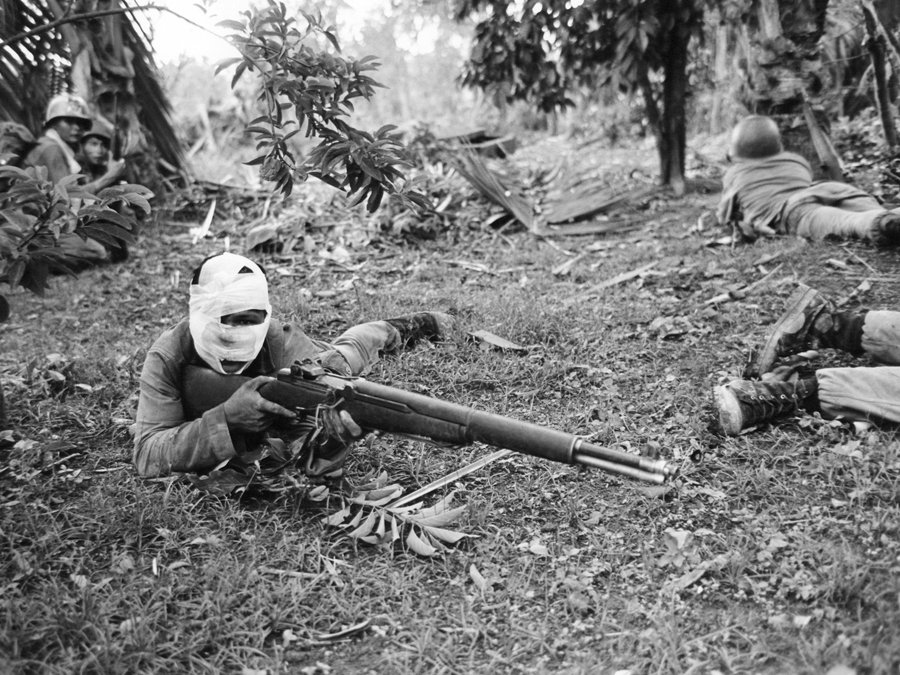 1965. Vietnam. A wounded Vietnamese ranger with his weapon is ready to answer a Viet Cong attack during battle in Dong Xoai on June 11, 1965.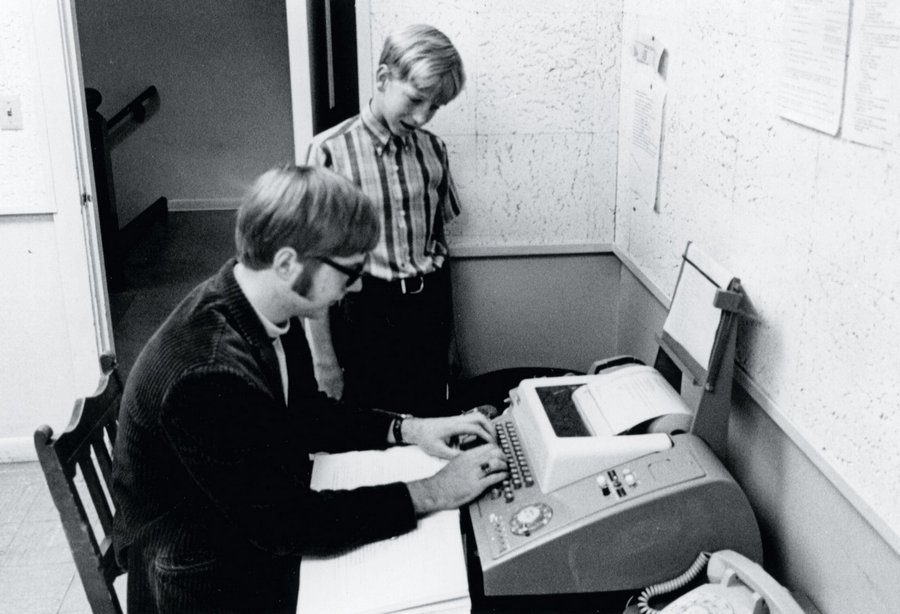 1968. Young Bill Gates and Paul Allen using a teletype terminal to connect to University of Washington, 6 miles away in Seattle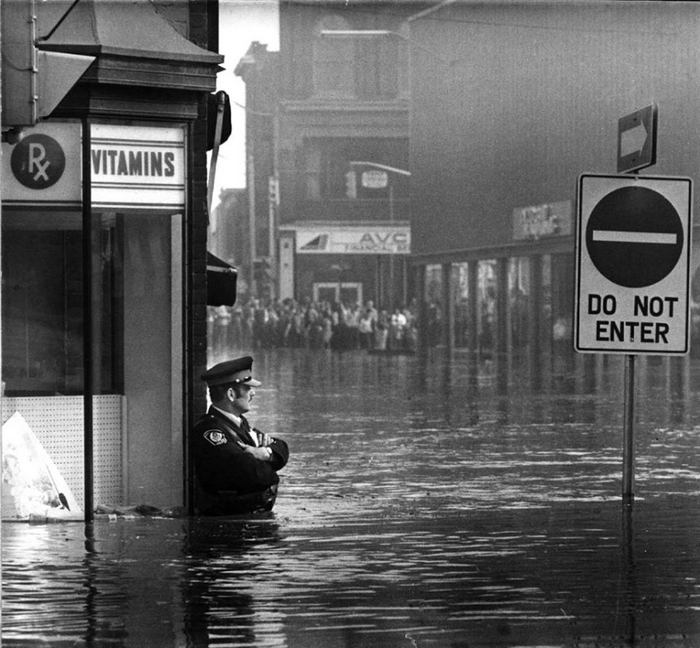 1974. Cambridge, Ontario flood. Const. John Shuttleworth guarding the pharmacy in waist-high flood waters in Galt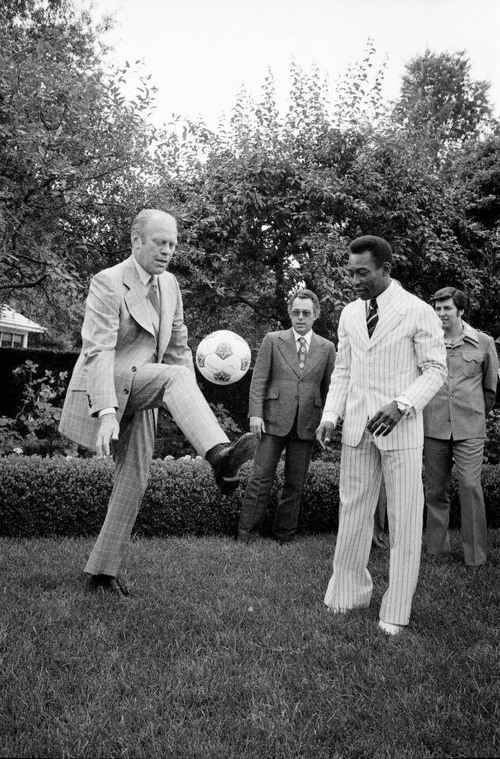 1975. Pictures of President Gerald R. Ford and Brazilian footballer Pelé kicking a ball around the White House lawn in their suits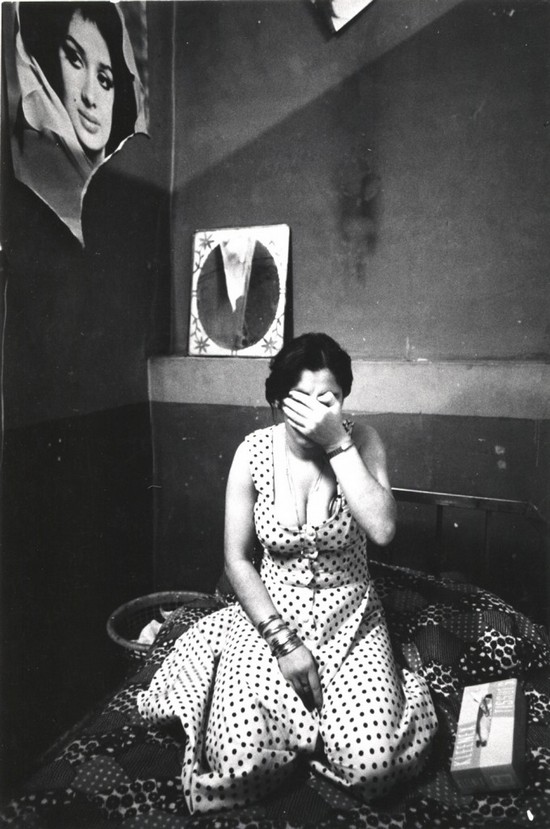 1975. Prostitute in Tehran red light district, Iran 4 years before islamic revolution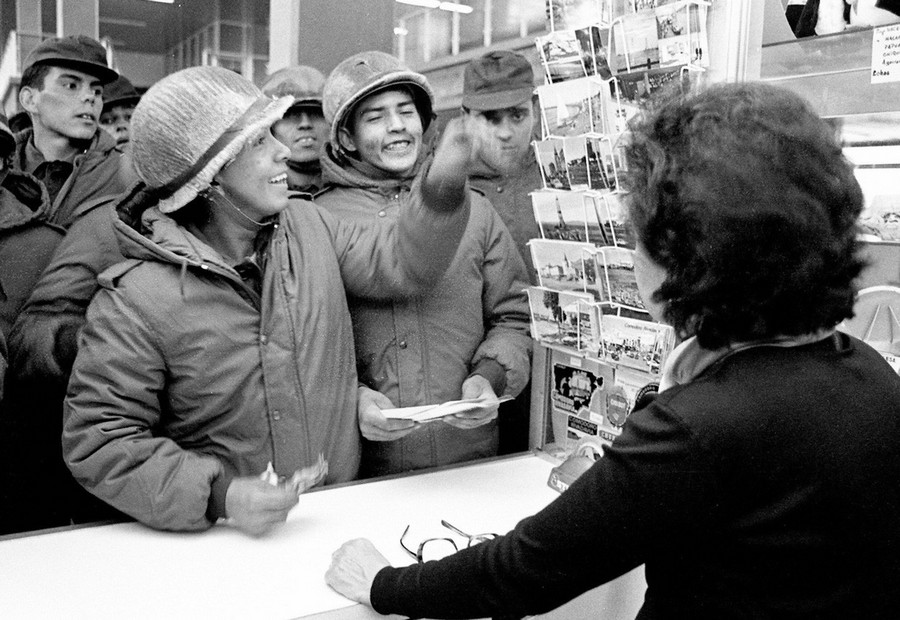 1982. Argentine soldiers buy postcards at a souvenir shop in Stanley, on the Falkland Islands, shortly after their invasion, on April 13, 1982.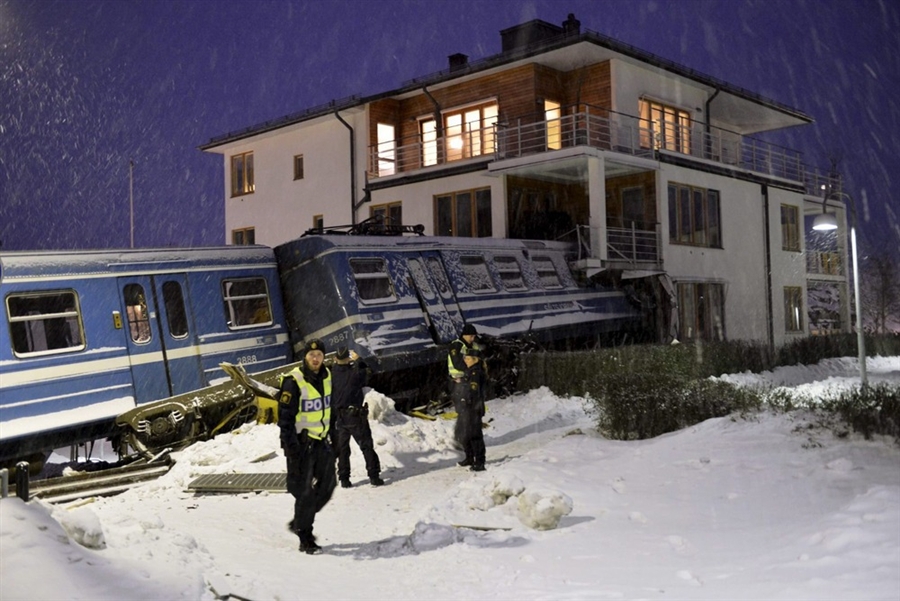 The 2013 Saltsjöbanan train crash occurred in the early morning hours of 15 January 2013. A passenger train started to move without authorization, only a cleaner being on board. It overran a set of buffer stops and crashed into a block of flats in Saltsjöbaden, Sweden. The cleaning lady was at first suspected of having "stolen" the train but was later cleared of blame, as the train was found to have started moving because of a malfunction and violation of safety procedures