Flashes from our past – 007
Shocking, surprising, interesting, rare!
1901. Playground in Russian Empire, Cherkassy city. The name of the game is giant step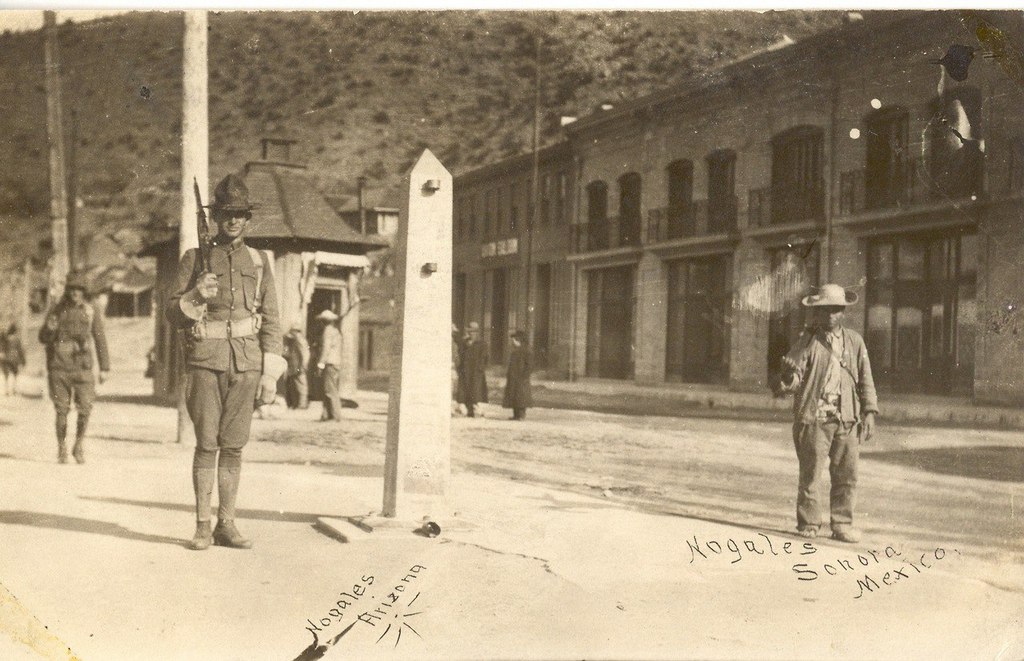 1910. US-Mexico border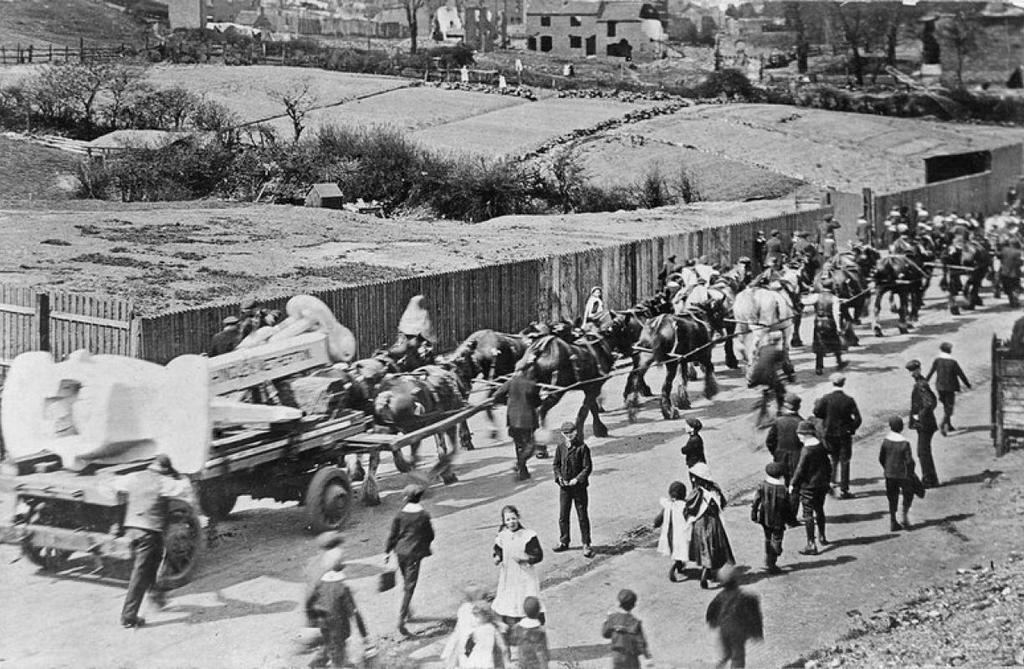 1911. The 16 ton anchor for SS Titanic leaving N. Hingley & Sons, Netherton Iron Works, UK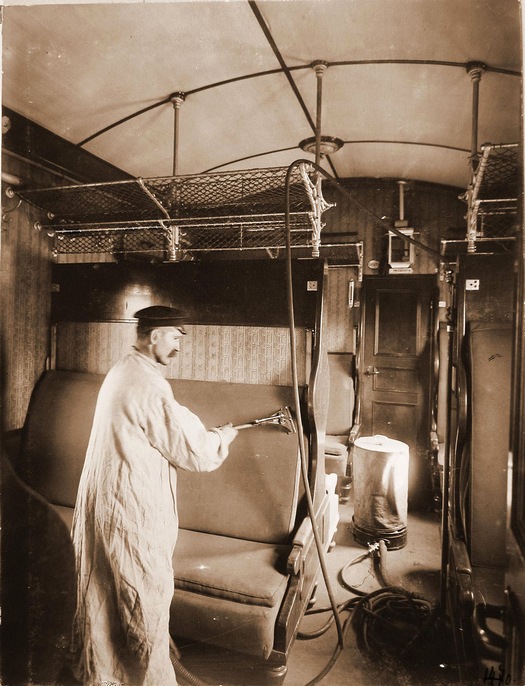 1916. Cleaner vacuum cleaning the 2nd class wagons on the Russian Empire railway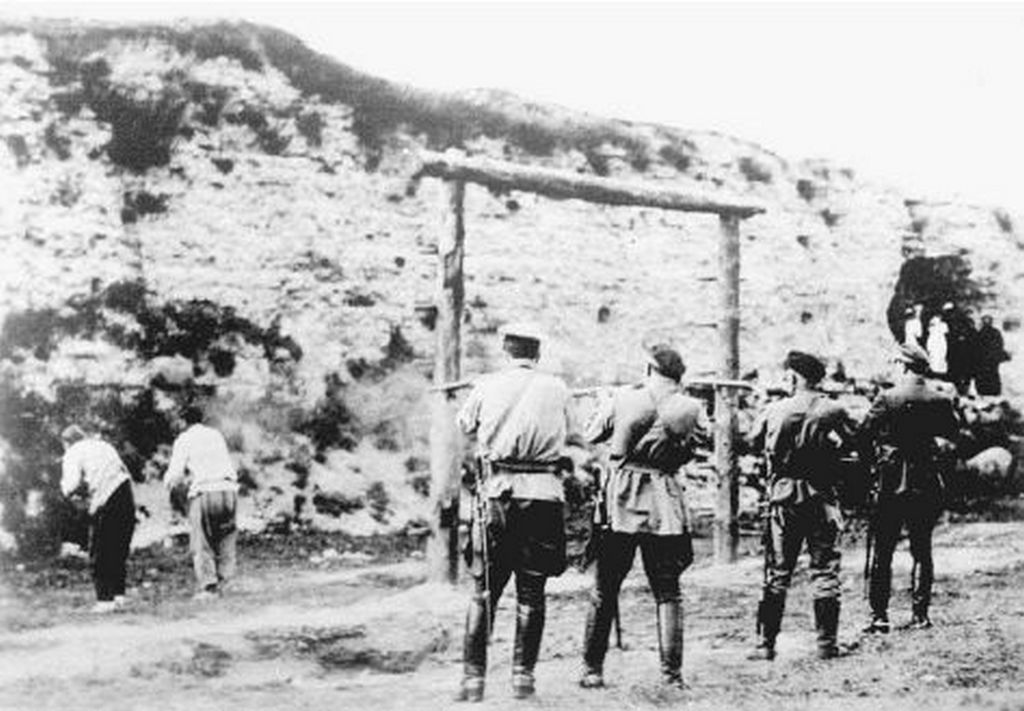 1919. Red terror era. Bolsheviks execute "counter-revolutionaries" in Russia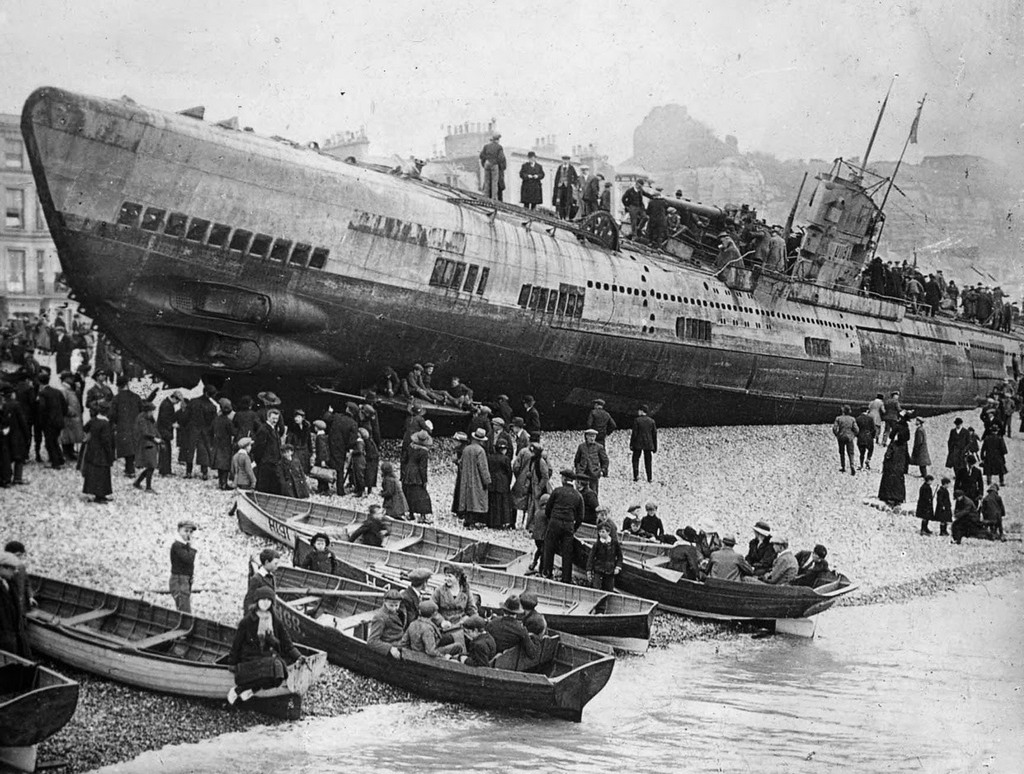 1919. SM- U-118 German submarine washed onto Hastings beach after WWI as it sailed to France. The U-boat was surrendered by German forces and the type two boat was due to be transferred to France but the tow parted and she went aground off Hastings on April 15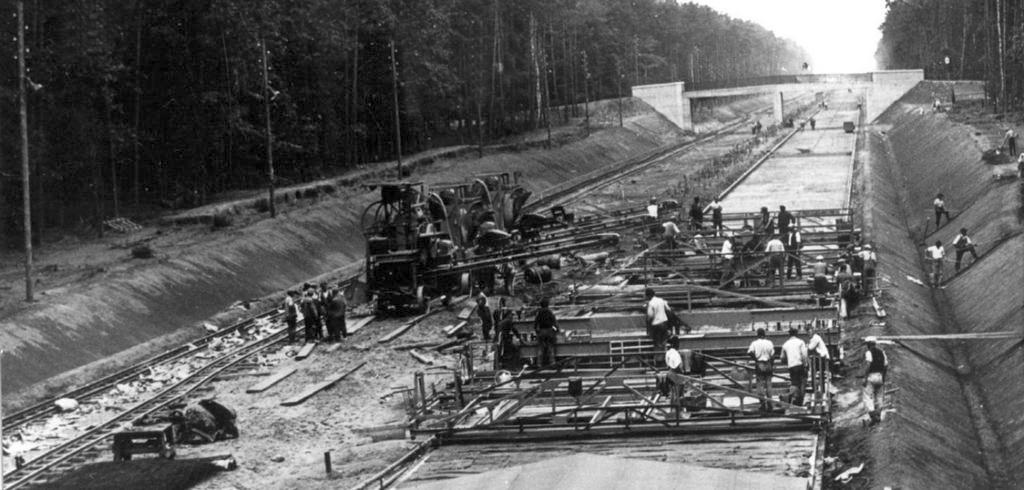 1933. Construction of german freeway "Autobahn" in Third Reich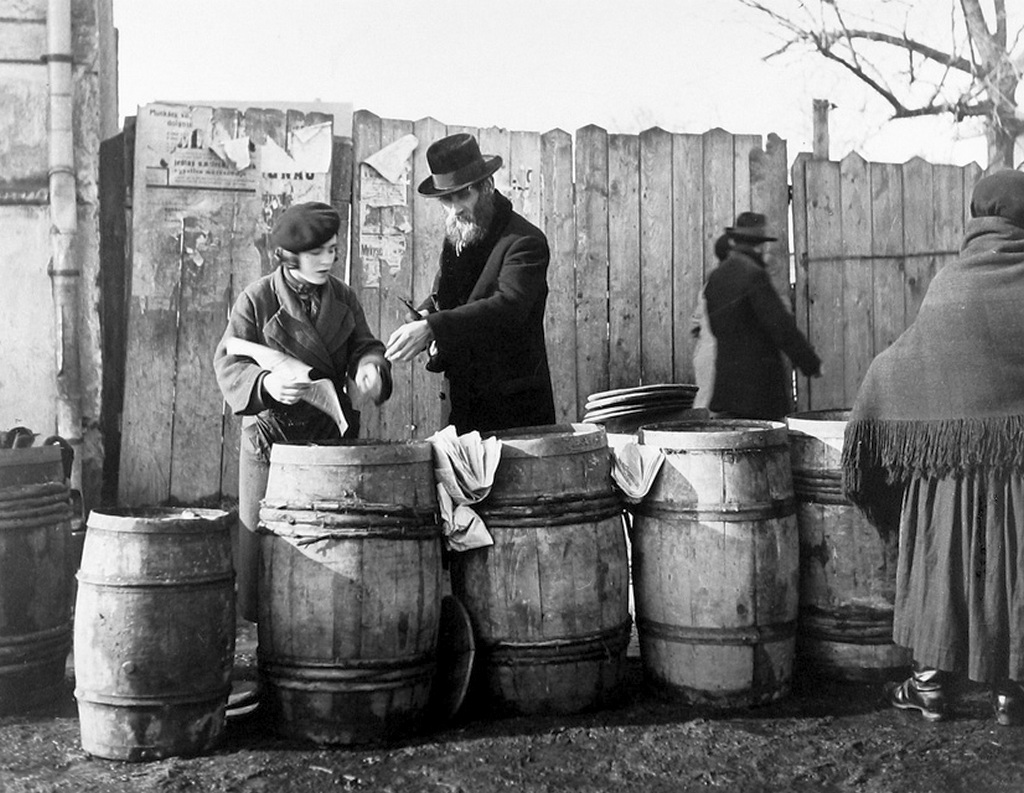 1937. Man purchasing herring, wrapped in newspaper for a Sabbath meal in old hungarian city Munkács (than in Chechoslovakia, now Ukraine)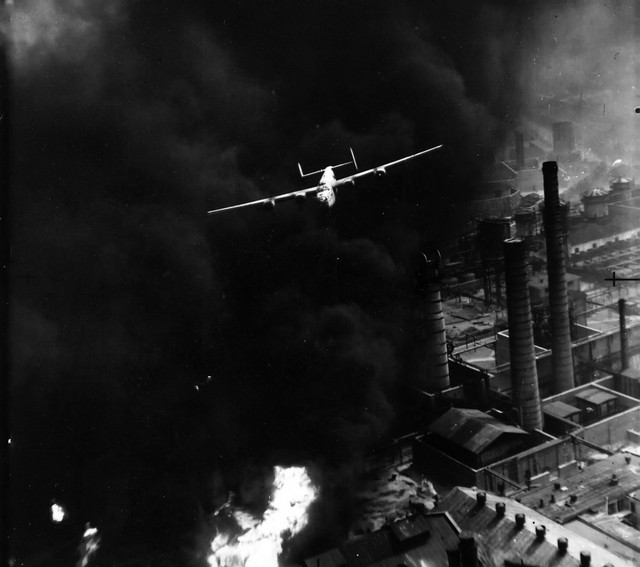 1st Aug. 1943. B-24 Liberator bombing raid of oil refineries in Ploiesti, Romania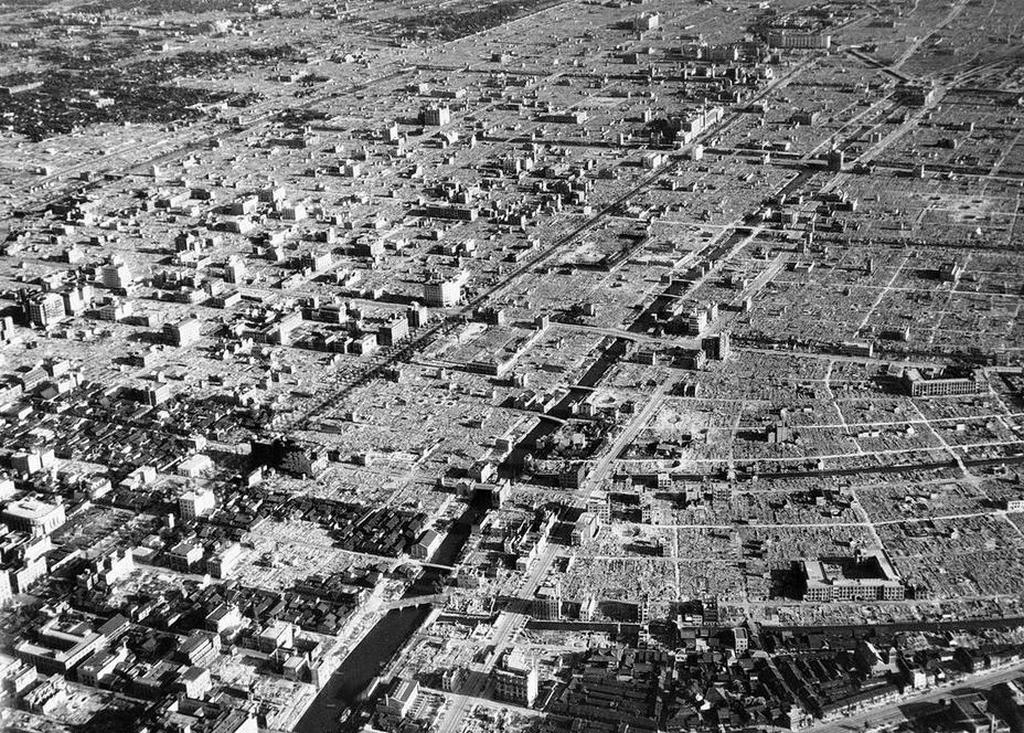 The damage done to Tokyo by American bombers can be seen in what was once a residential district in the Japanese capital, viewed months later, on September 10, 1945. Only large well constructed buildings remain intact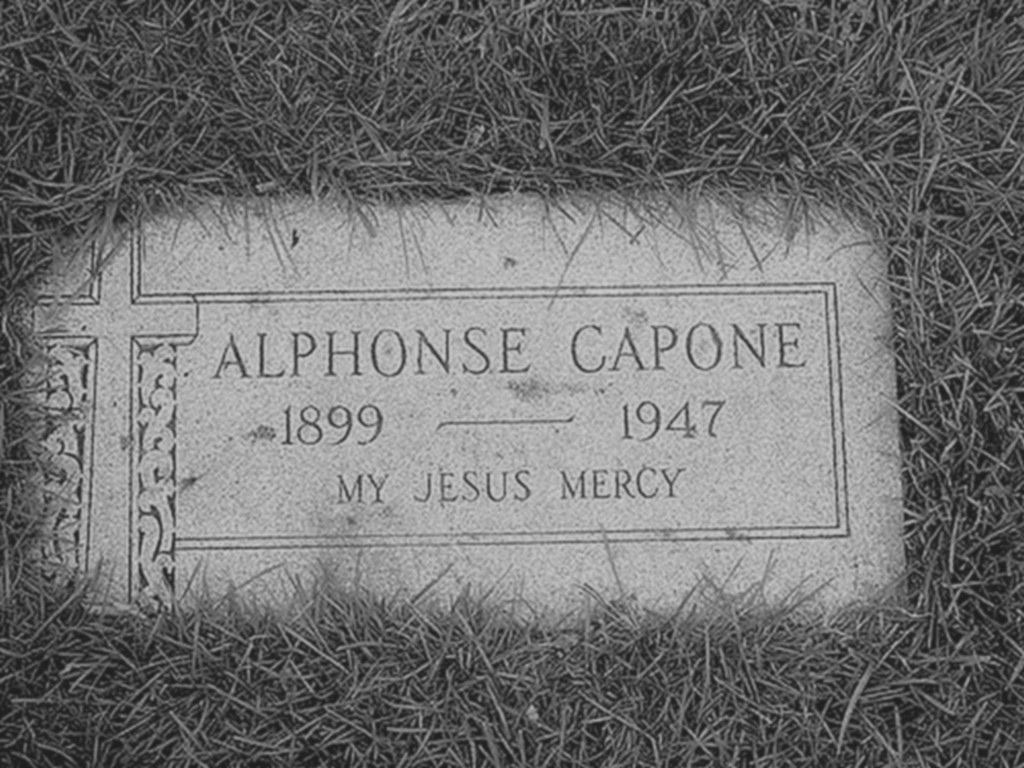 1947. Tombstone of Al Capone in  Mount Carmel cemetery Hillside, Illinois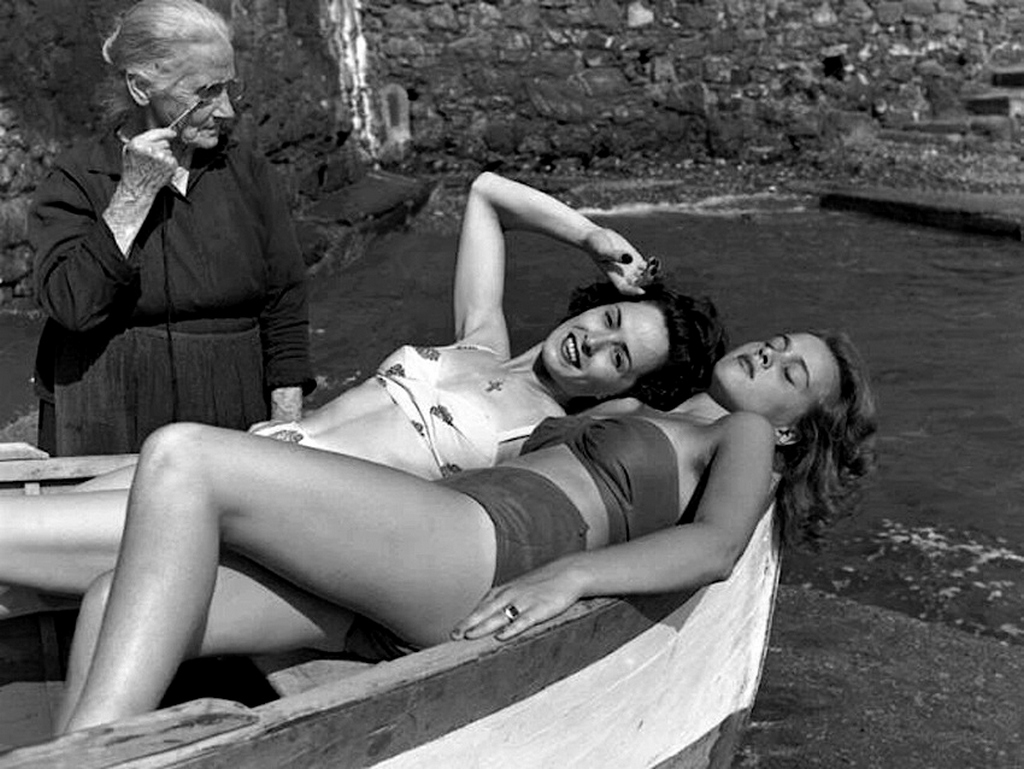 1947. Italy. Sunbath in bikini. Photo: Federico Patellani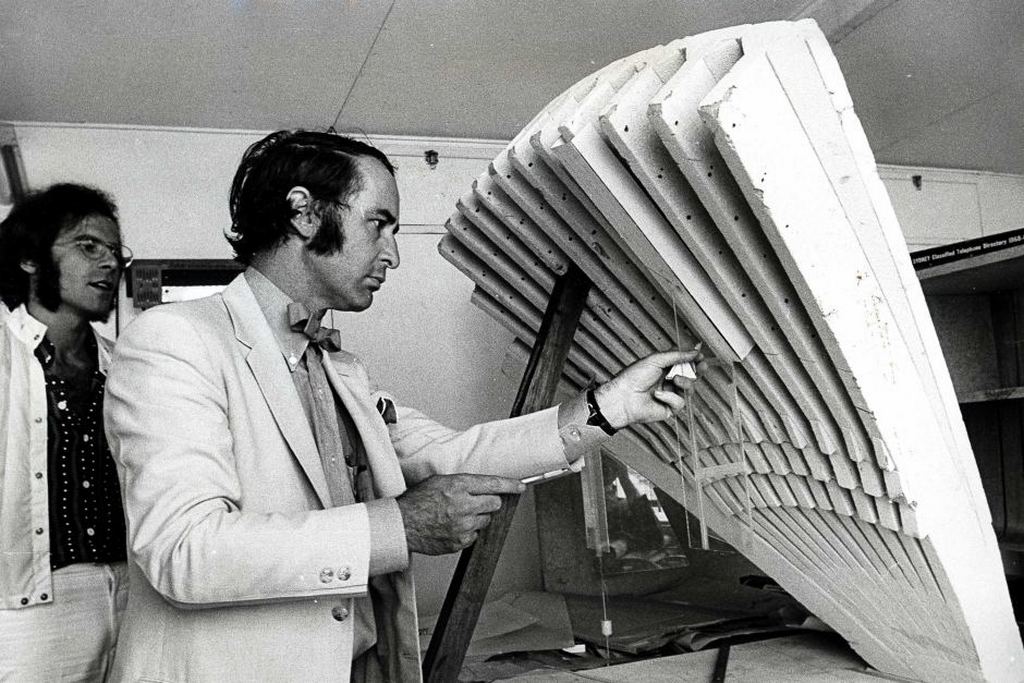 1966. Sydney, Australia. Danish architect Jorn Utzon is widely acclaimed for creating Sydney's most iconic building, but when he controversially resigned and left the country in 1965, Australian architect Peter Hall stepped in and fixed the mess that was left. Peter Hall (right) and R. Consigli (left) with model of Sydney Opera House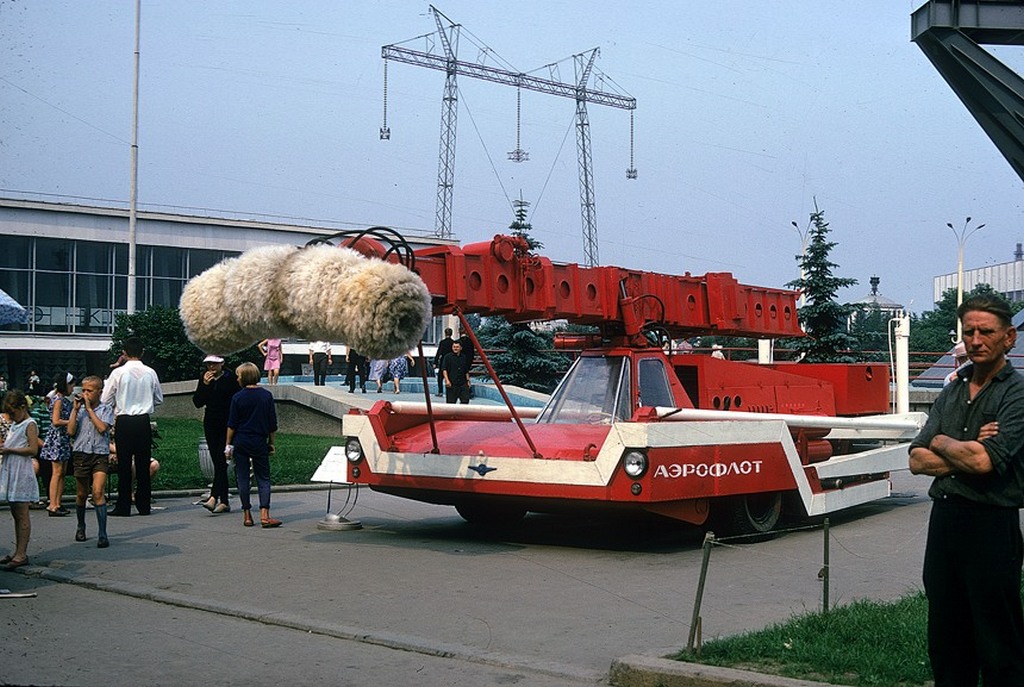 1969. Soviet strange device for sponging planes wing on a Moscow exhibition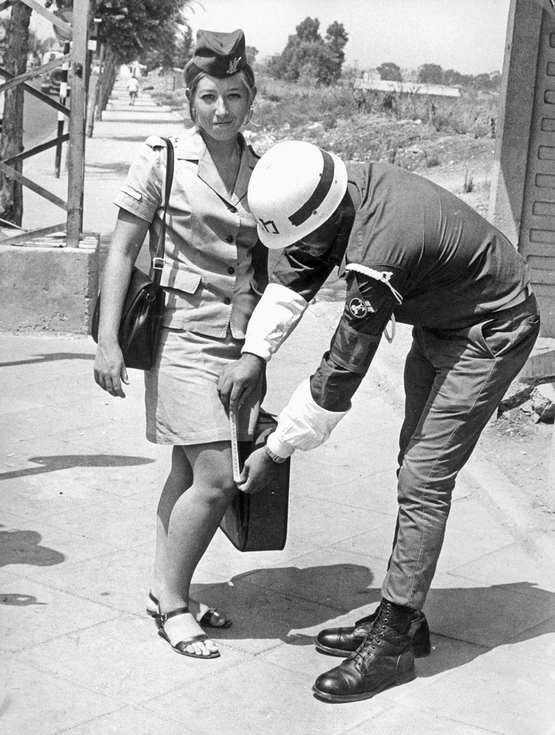 1969. Israeli military policeman measuring female soldier's skirt length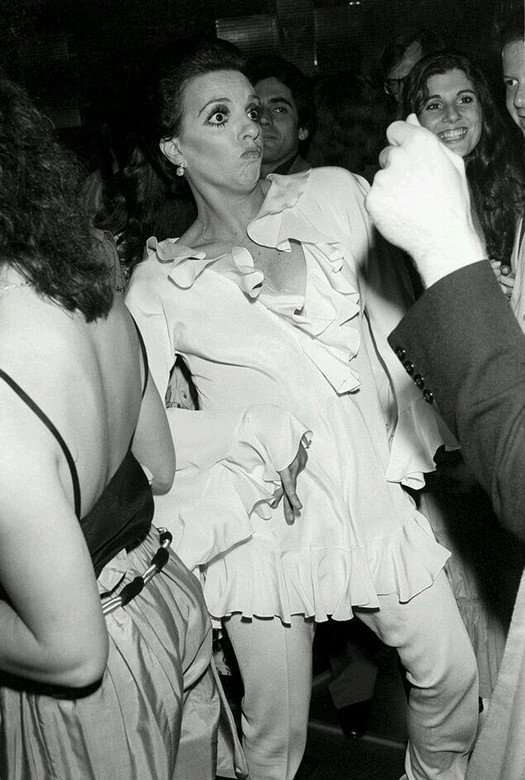 1970. Liza Minnelli dancing at famous Studio 54, New York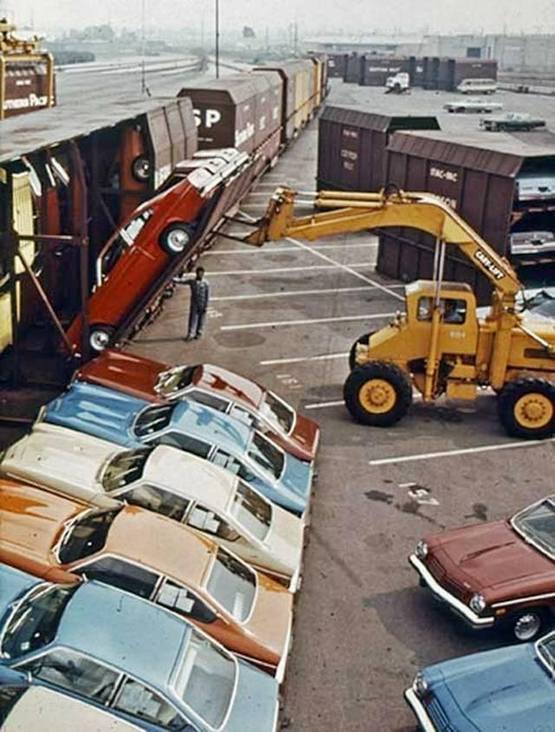 1971. Vert-A-Pack. An unusual way to transport Chevrolet Vega-s in USA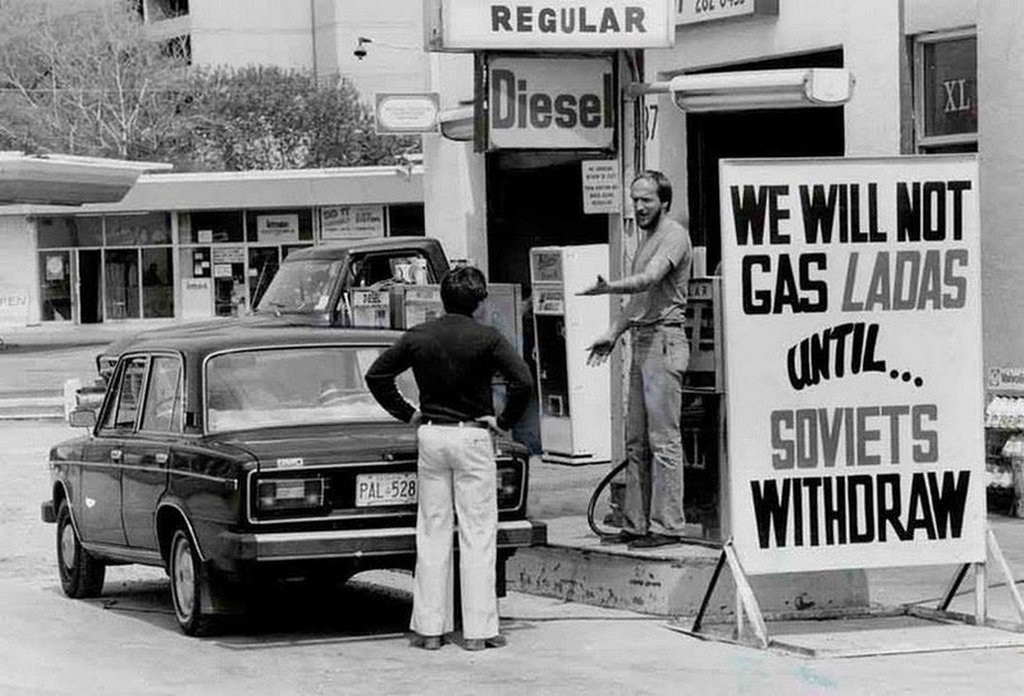 1980. In 1980s some Canadian gas stations refused to serve Soviet-built Ladas because of Soviet army in Afghanistan
______________________________________________________________________
18+!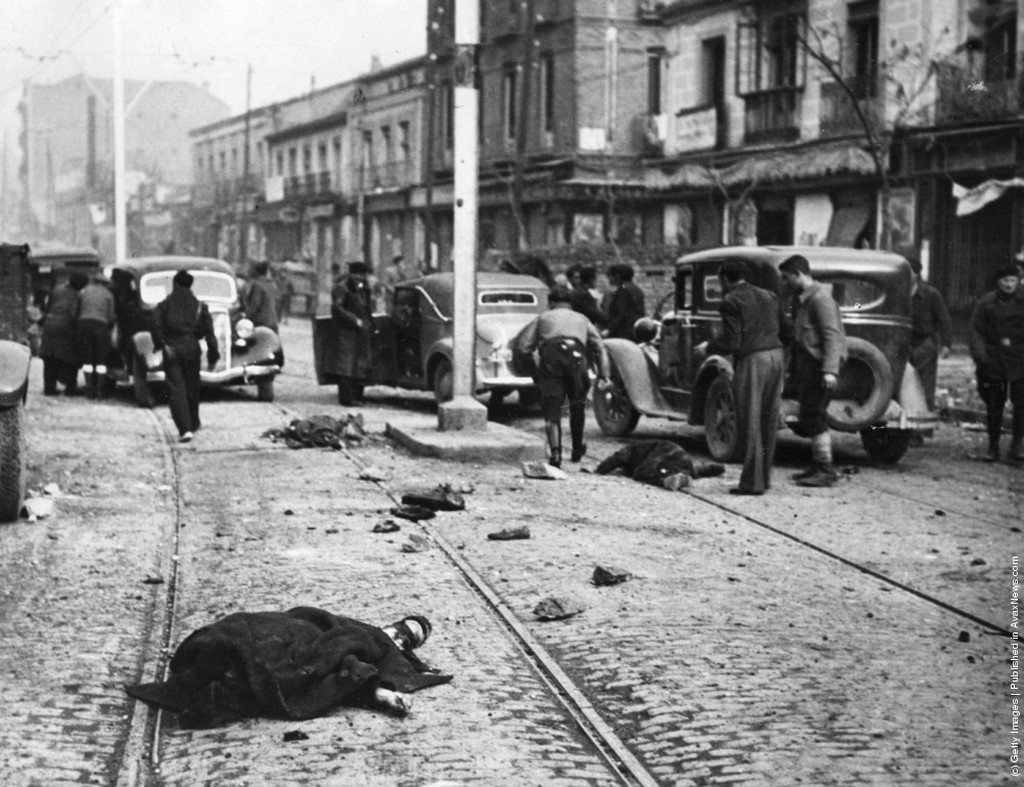 1937. Victims of a sudden air raid in a Madrid street during Spanish civil war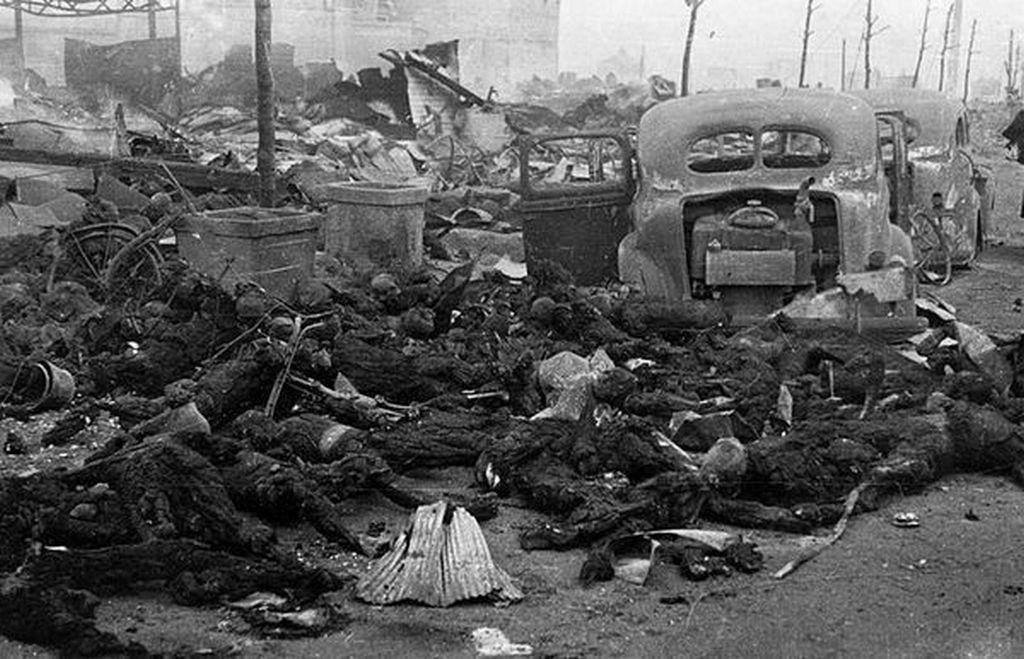 Charred remains of Japanese civilians after the March 10, 1945 firebombing of Tokyo. That night, some 300 U.S. B-29 bombers dropped 1,700 tons of incendiary bombs on the largest city in Japan, resulting in the deaths of an estimated 100,000 people — the single deadliest air raid of World War II.