Neil the roommate lion – 1972
If we hear the name Tippi Hedren, we do not have much to think about. But she is Melanie Griffith's mother and she is an actress (Hitchcock: Birds, Marnie), a model, an anti-Vietnam war activist and an enthusiastic animal protector. She created the Shambala Lion Wildlife Reserve.
She is currently 88 years old and surely cares about the sweet memories about the beginning of the seventies when adopted Neil – a Berber lion – who lived for years in the family home.
Now we can also look at the idyll with help of photographer of LIFE magazine Michael Rougier. Living with an adult lion …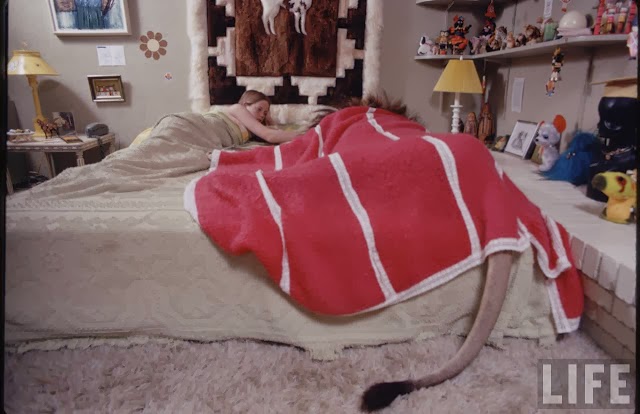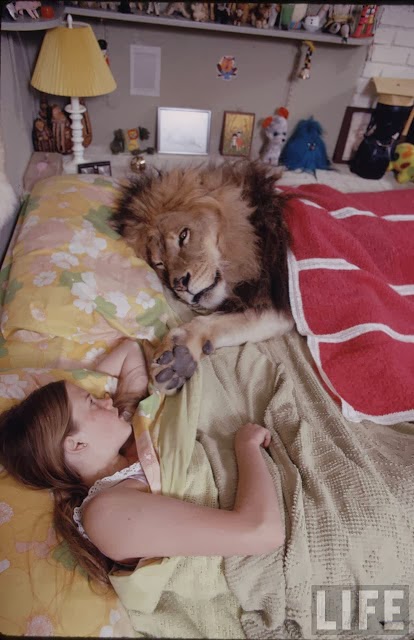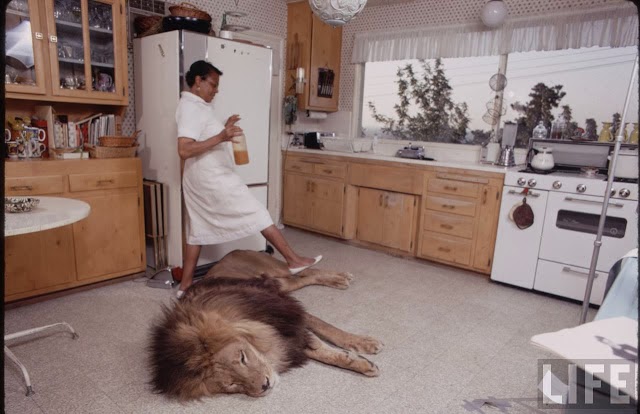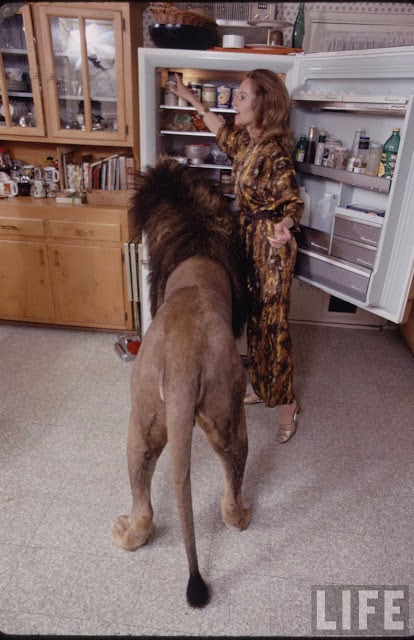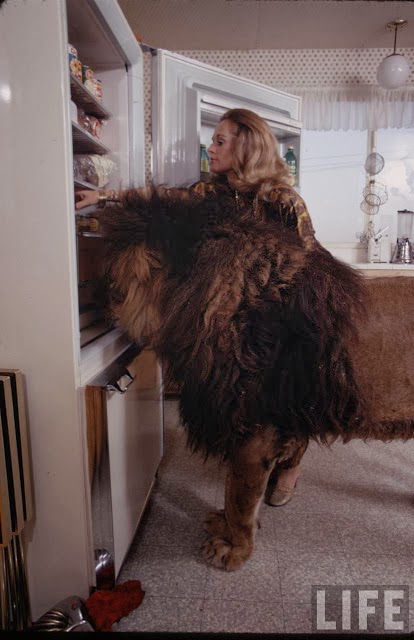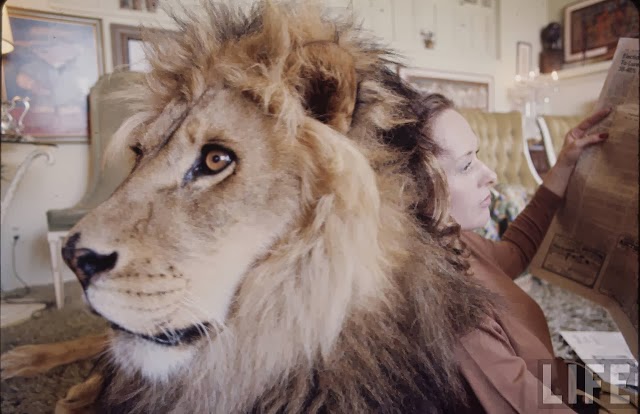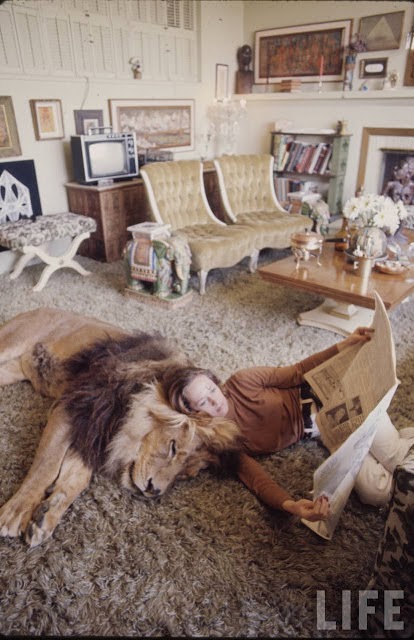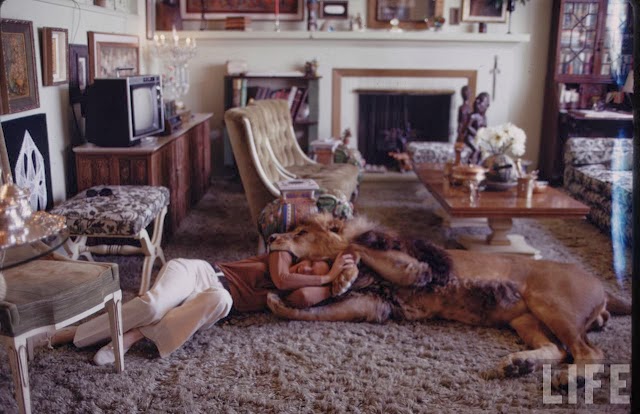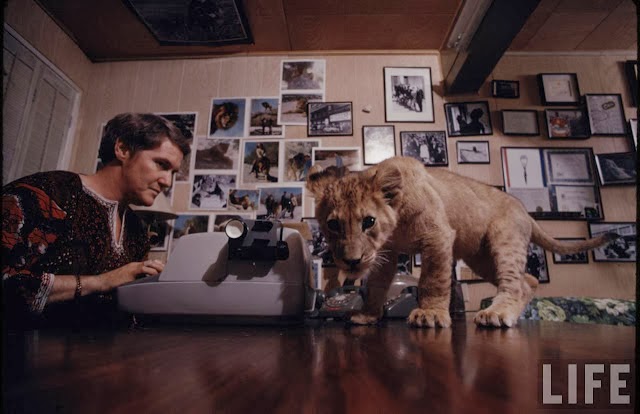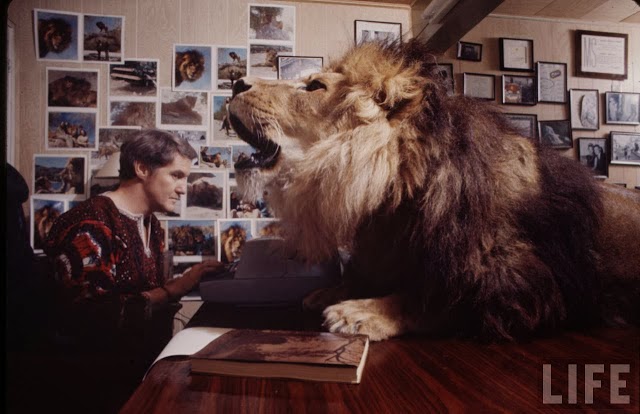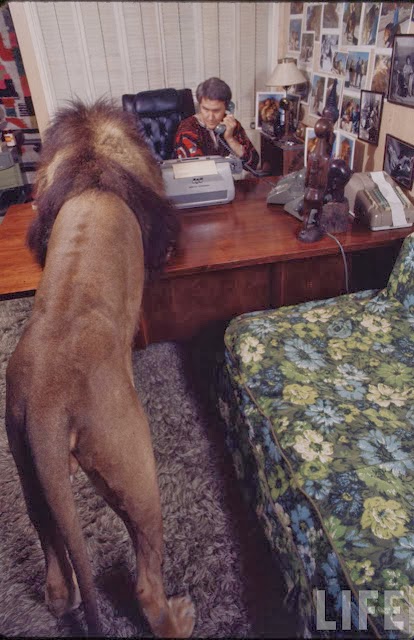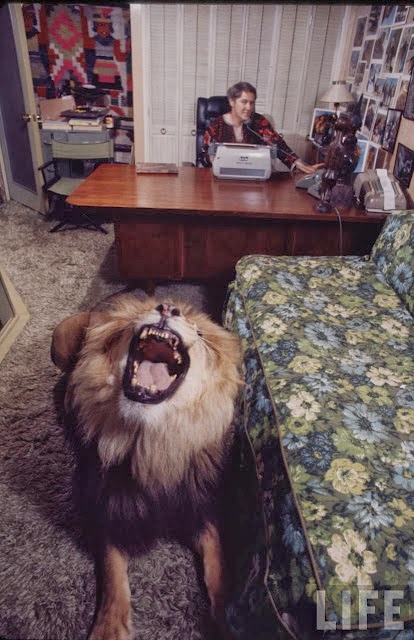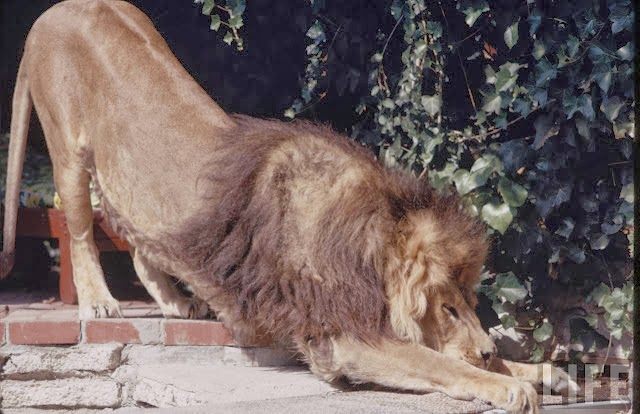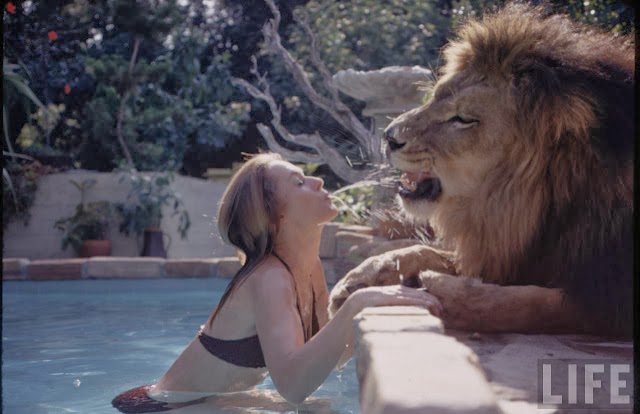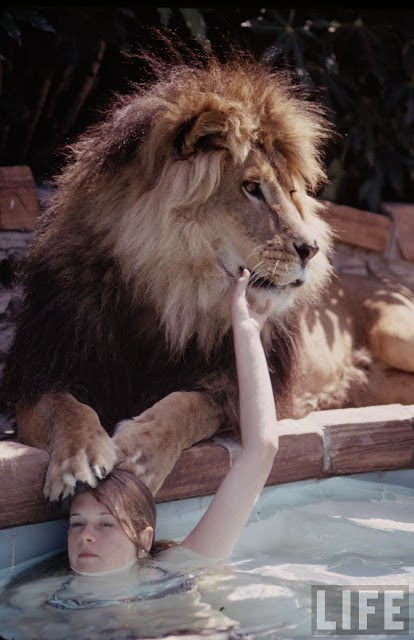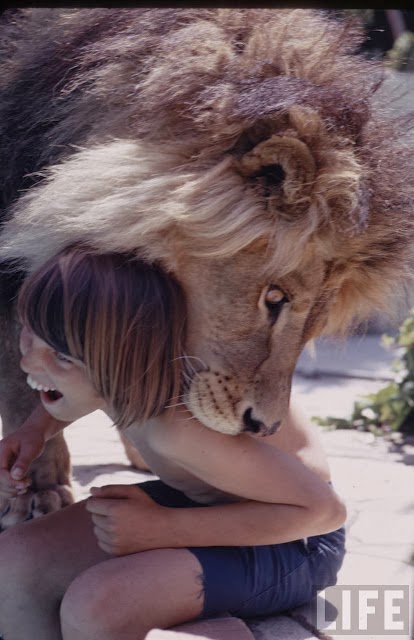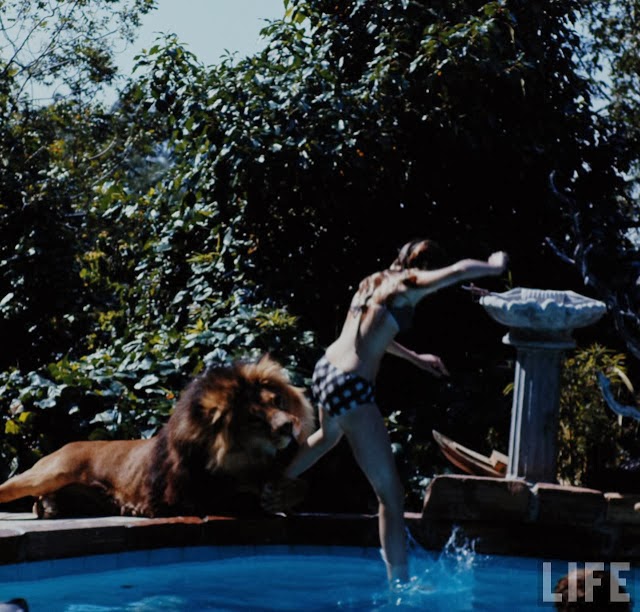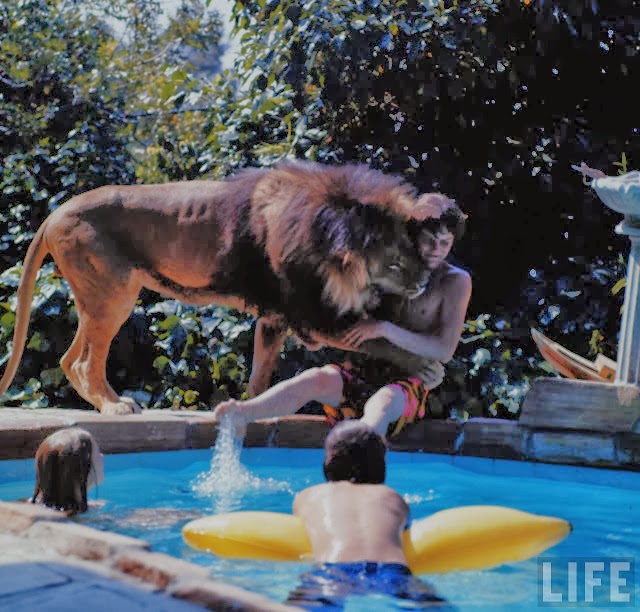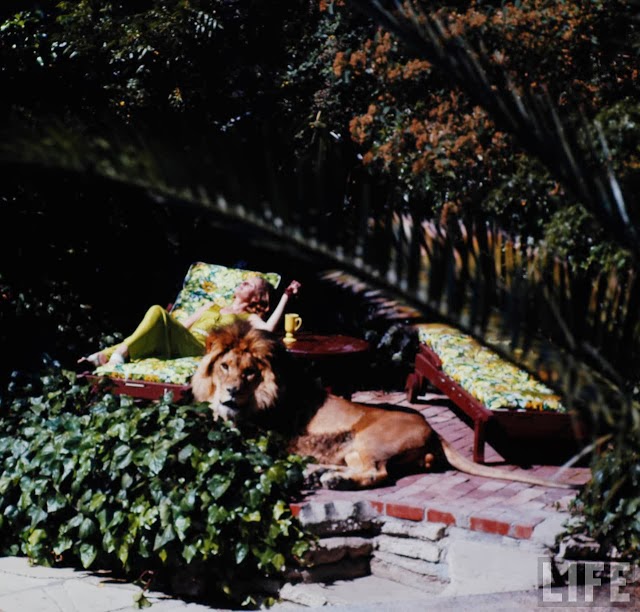 The Berber lion is a wild extinct species, which means that there are only a few dozen copies of captives. The current Berber Lion project is aimed at strengthening the population and later reintroducing it into its former natural habitat.
Interestingly, the last specimens were found scattered as a circus lions after their wild and zoo-captived counterparts were extinct.